1) Snozzle Pro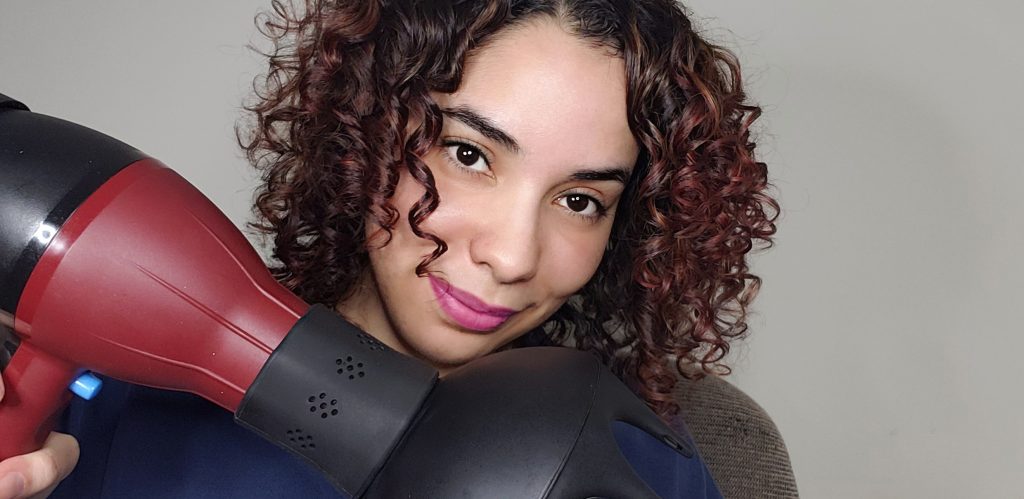 If you're new to the website and haven't checked out my full review on SnozzlePro, let's break down a few facts. 
The SnozzlePro is a universal nozzle adapter for hair dryer attachments. The SnozzlePro Universal Nozzle Adapter is the first hair dryer attachment of its kind. Made of 100% industrial strength silicone, the SnozzlePro's patent-pending design keeps concentrators and diffusers securely attached to your hairdryer by giving them the fit and grip they need to stay put. Plus, SnozzlePro also helps protect hands from burns on hot attachments. So simple and easy to use, you'll wonder why someone didn't come up with the idea sooner!
*Woman-Owned Brand
Save 20% off by using the discount code: BFCM20
2) Veracious Curls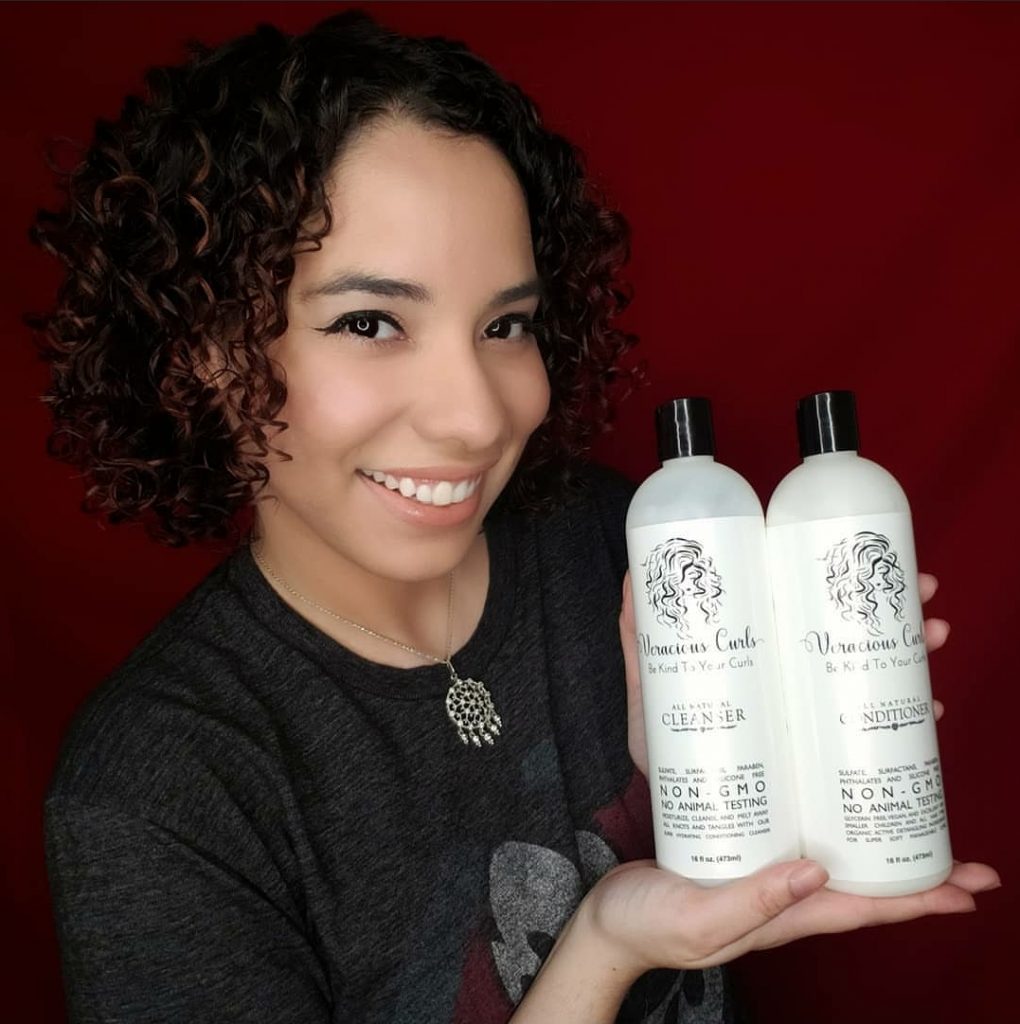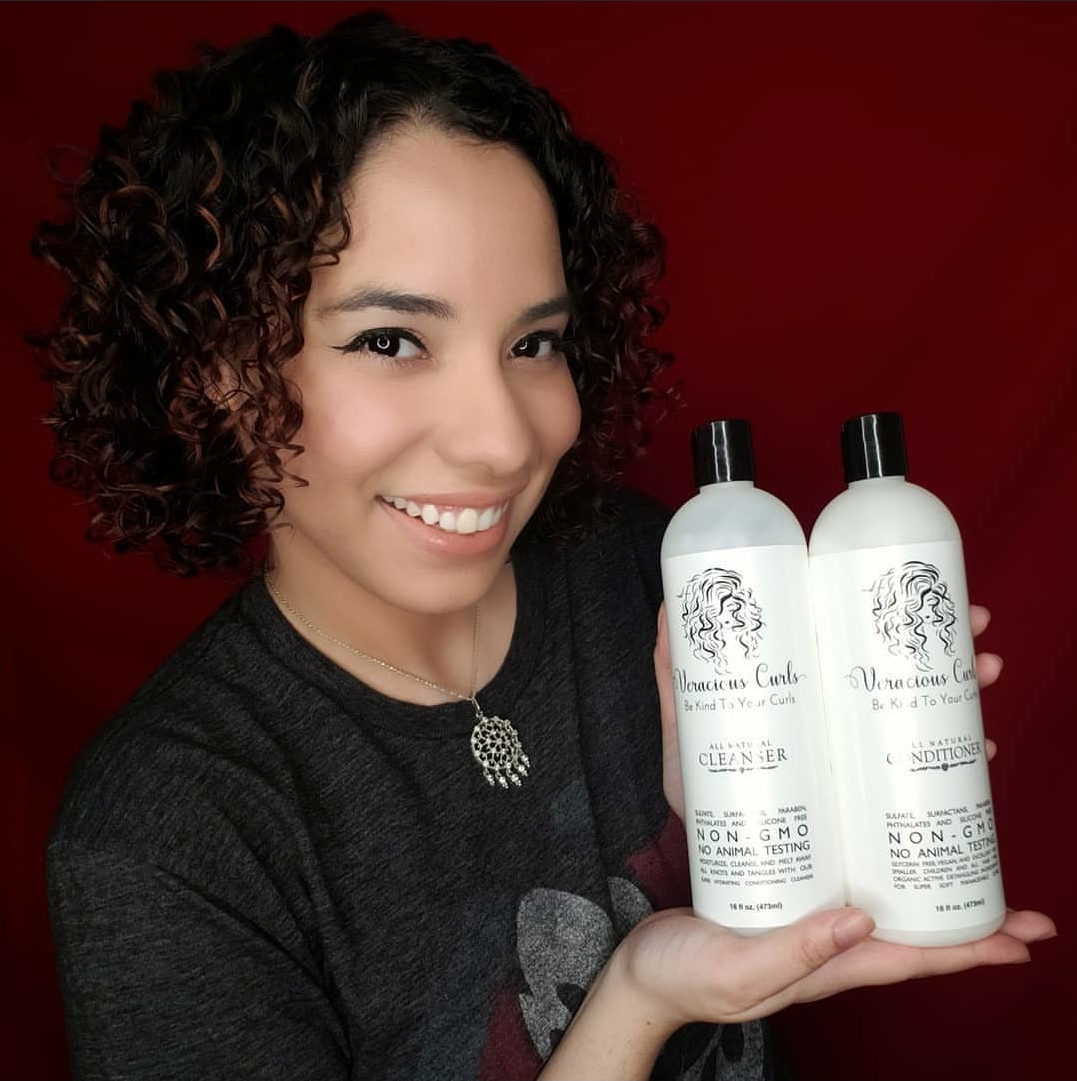 Veracious Curls is a small family-owned CGM (curly girl method) approved, all-natural, plant-based three-step product line.
The family-owned and operated company has sourced the highest-quality, all-natural, organic, plant-derived, non-GMO ingredients like organic aloe juice and organic slippery elm. The revolutionary 3-step system cleanses and protects your scalp's natural moisture and PH levels while preventing breakage and frizz to restore dull, brittle hair.
Here's the highlights you need to know about Veracious Curls:
100% Curly Girl Method Approved

– No sulfates, silicones, parabens, drying alcohols, synthetic waxes, or mineral oil/petroleum

Veracious

means truth and honesty

Three step hair care system –

Shampoo, Conditioner, Styling Cream

Each product is specifically designed to promote healthy hair & scalp

Conditioner and Styling Cream are Glycerin Free

(the cleanser contains glycerin but it is at the end of the list. The first five ingredients are what makes up 80% of the product. So the glycerin is less than 2% of the product. Not enough to cause a reaction)

Vegan

Perfect for children

Non- GMO

Never tested on animals

Surfactants and phthalates free

All orders are shipped within 24 hours of order placement

All orders are Free Shipping

Return Policy (not that you will ever need it) If you are unhappy with the product for any reason please return the product to the following address within 30 days of purchase. Once received the return a full  100% refund will be issued
You can check out my written review by clicking here.
You can check out my YouTube Tutorial by clicking here.
Save 25% for Black Friday by using the discount code: REDCARPETCURLS
3) Hydratherma Naturals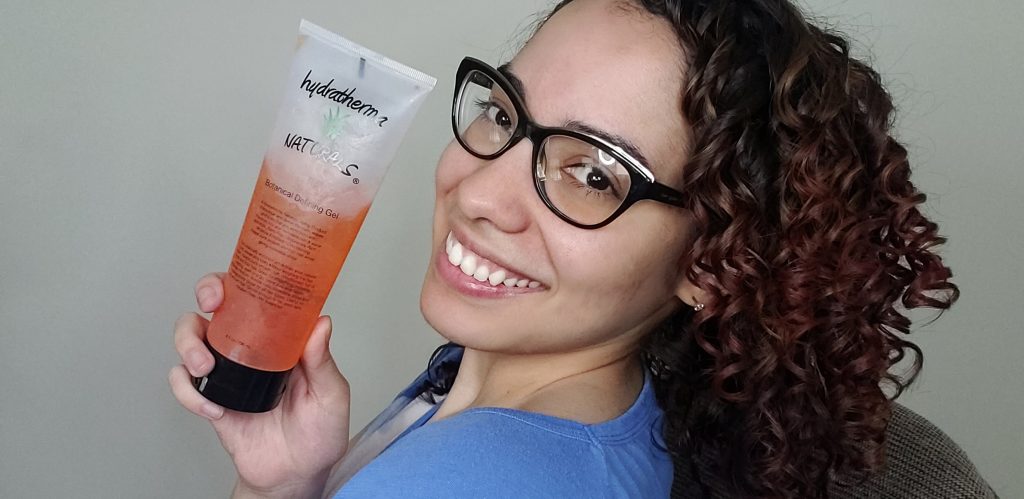 Hydratherma Naturals is an all-natural hair care company created and co-owned by Saleemah Cartwright, a licensed cosmetologist and registered nurse (BSN). Hydratherma Naturals creates products scientifically formulated with natural ingredients to provide hair with the perfect balance of moisture and protein — the key to healthy, thicker, and longer hair. This perfect balance of moisture and protein makes this brand the best choice for all hair types (wavy, curly, and coily). Through her brand, Saleemah, is committed to inspiring, educating and empowering consumers about achieving healthy hair. She is the co-founder of Healthy Hair Journey Enterprises L.L.C. and the Hydratherma Healthy Hair Product Collection.
Not all products in this brand are Curly Girl Method approved. Please check out my full written review to see which products are Curly Girl Method Safe. 
You can check out my written review by clicking here.
*Black Woman Owned Business
Save 30% off for Black Friday with the discount code: BLK30
4) Inahsi Naturals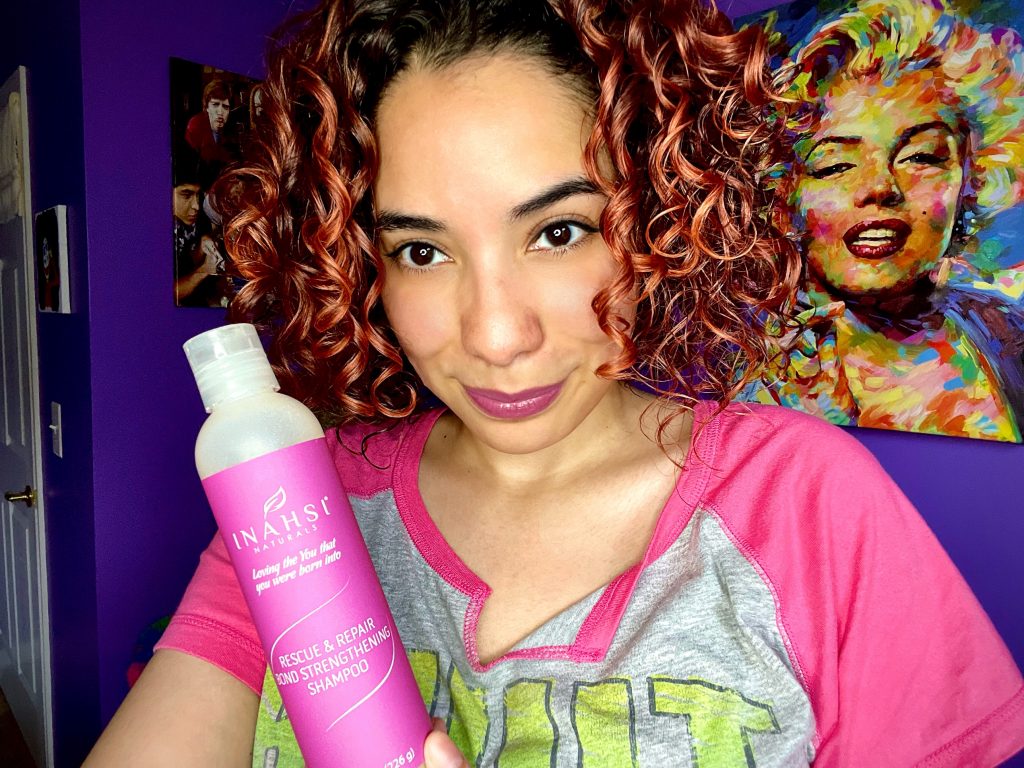 Inahsi Naturals is an all-natural hair care brand focused on creating natural products specifically for your naturally curly hair. Whether you have loose waves, curls or tightly coiled, color-treated, heat damaged, teased, transitioning with protective styles, braids, and/or weaves, or relaxed hair.
Inahsi Naturals products add and maintain moisture, control frizz, detangle and improve manageability. They use ingredients that promote length retention and prevent breakage and promote overall healthy hair. The building blocks of their great products…great ingredients, that are free of parabens, silicones, sulfates, and other harmful additives. Inahsi Naturals products are also cruelty-free and vegan, as they do not promote or use ingredients that have been tested on animals. Nor do we use ingredients derived from animals.
Whether you have high porosity or low porosity hair, thick or thin hair, the Inahsi Naturals Product line is so extensive that there WILL be a product or many that are perfect for your specific hair needs. 
This is my all-time favorite brand, my true O.G., the one brand I always have stocked in my closet. The days I use Inahsi Naturals products, I know my hair will be perfect. Did I mention the founder is also a chemist, formulator, and former Science teacher? So, clearly, I learned from the best. 
If you would like me to walk you through every product, please click here.
To read my individual set reviews please click here. 
*Black Woman Owned Business
Save 50% off for Black Friday (Until supplies last/ Ends Friday 12pm CST) – No Discount Code Needed
After Friday all products are 40% off until 11:59pm CST) – No Discount Code Needed
5) BB Naturals (Formally Known As Bourn Beautiful Naturals)
BB Naturals  is a U.K. based, black-owned hair and skincare company named after a brook in the West Midlands, U.K.
The ethos of BB Naturals is all about maintaining hair and skin's optimal moisture balance in formulas that are both effective and feel luxurious.
They achieve this through mainly vegan and vegetarian ingredients.
The products are formulated based on direct needs, not market research. All the products are made with love by the company founder, Kadian Pow.
So, rest assured, every product sold by BB Naturals has been made and used by the founder herself.
I also LOVE the fact that this company has an ingredient dictionary available on their website. This education is essential, the more you familiarize yourself with ingredients and their functions, the easier it will be to find the perfect product for your hair every time.
Save 40% off for Black Friday – No Code Needed
6) Scrunch It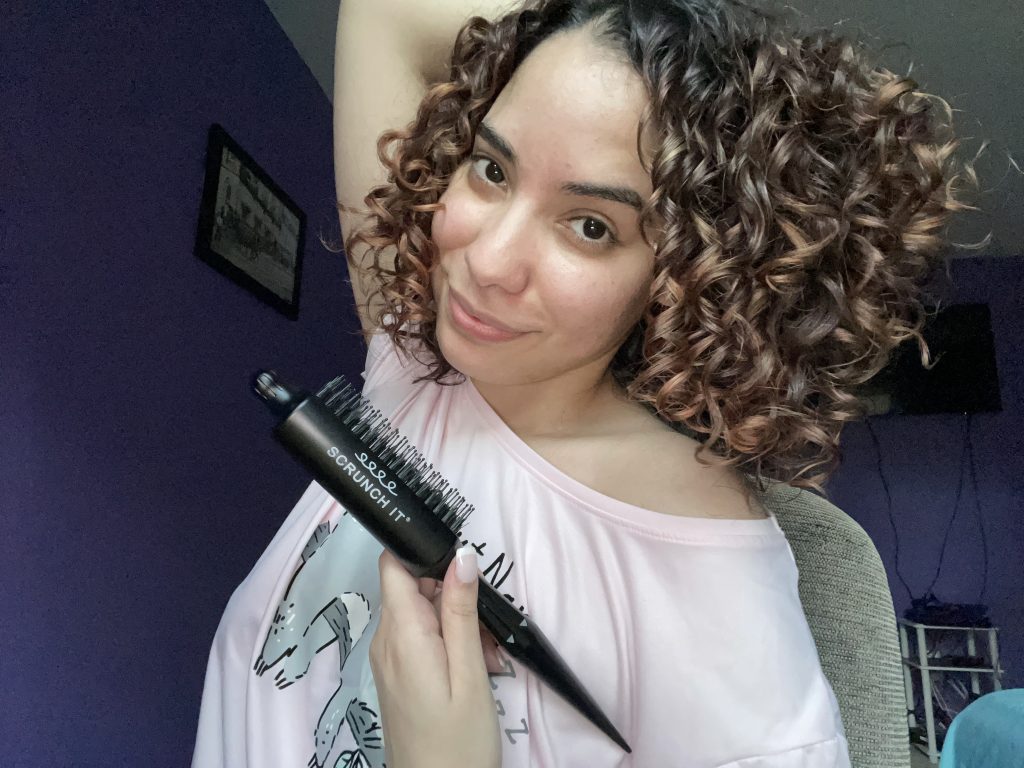 Scrunch It is a small, woman-owned brand for natural hair care. The founder, Devin, designed and patented the first Scrunch It plopping cap in 2018. Scrunch It caps are made specifically for curly hair. The patented scrunching mechanism securely holds your curls in their natural pattern. This eliminates frizz and tangles. Scrunch It caps are also beneficial for locs, braids, crochets, and extensions because it does not add tension to hair.
My personal favorite is the Scrunch It Brush. This is the only brush I trust to help me with product application, frizz prevention, and styling. This patent-pending design allows you to detangle wet hair, get the perfect clumps, section, and coil hair perfectly around the barrel. It features: vegan bristles, improved grip, and a larger barrel.
 You can check out my video tutorial by clicking here. 
Save 20% for Black Friday using Discount Code: BLACKFRIDAY2022
7) Alodia Haircare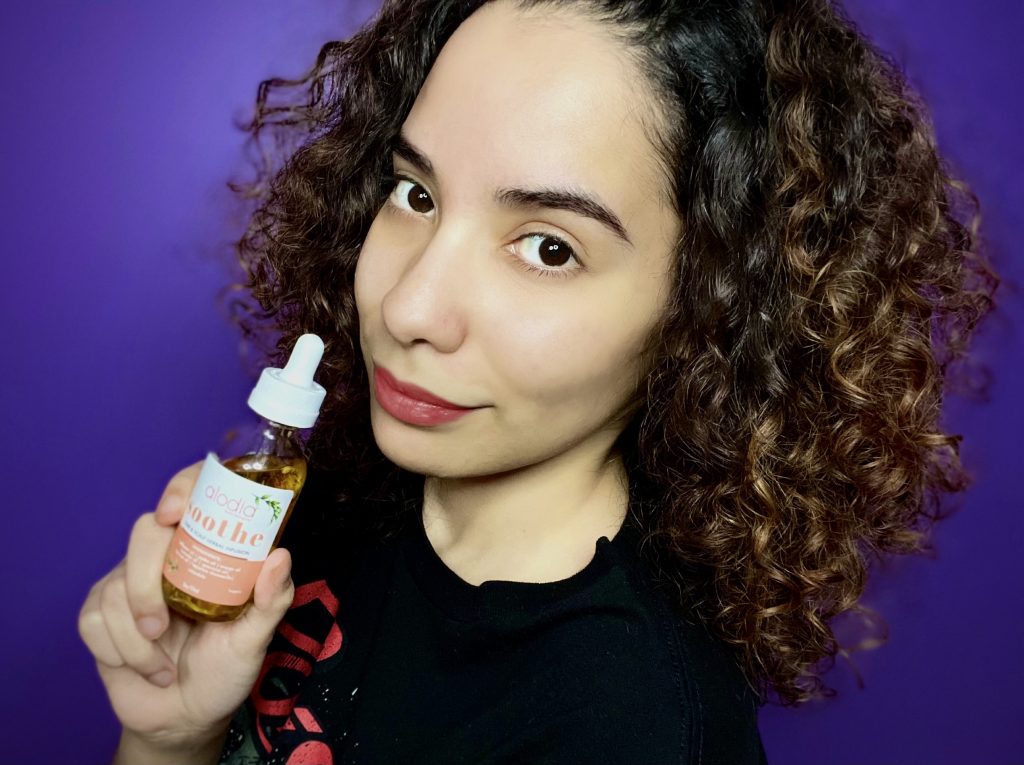 Alodia Haircare is a carefully crafted line of quality, scientifically proven, hair care products made with natural ingredients that cater to the essential needs of your hair and more importantly, your scalp, to encourage and induce the growth of healthier, more beautiful tresses.
The founder, Dr. Isfahan Chambers-Harris, is committed to educating women on holistic health approaches to natural hair care. As a woman of color, mother, Medical scientist, and Trichology practitioner, Dr. Isfahan understands first-hand the misperceptions and misinformation that exists around textured hair. Alodia Hair Care was created with the primary goal of educating and empowering women around the globe.
In 2017, Dr. Isfahan officially launched Alodia, which features a full line of products and hair kits designed to make the growth and maintenance process simple.
Today, the company is an international brand that offers luxury hair care products and services that are naturally, medically and nutritionally sound. The core of the business focuses on 3 areas: individual hair products, hair product kits, and scalp consultations.
The hair product line features shampoos, conditioners, oils and creams that aid in nourishing the hair follicles and moisturization, heat protection, and length retention. The hair kits focus on taking the guesswork out of healthy hair growth and common hairstyles by providing customized products and instructions. The scalp consultations focus on treatment and prevention of common hair loss and hair thinning conditions. All 3 areas connect to Alodia Hair Care's mission to help women Learn, Love, and Grow their hair.
You can check out my full YouTube tutorial on this brand by clicking here. 
For Black Friday Alodia Hair Care is having a BOGO (Buy One, Get One Free) Sale – No Code Needed:
Spend $35 = 1 Free Product
Spend $60 = 2 Free Products
Spend $100 = 3 Free Products
8) Q-Redew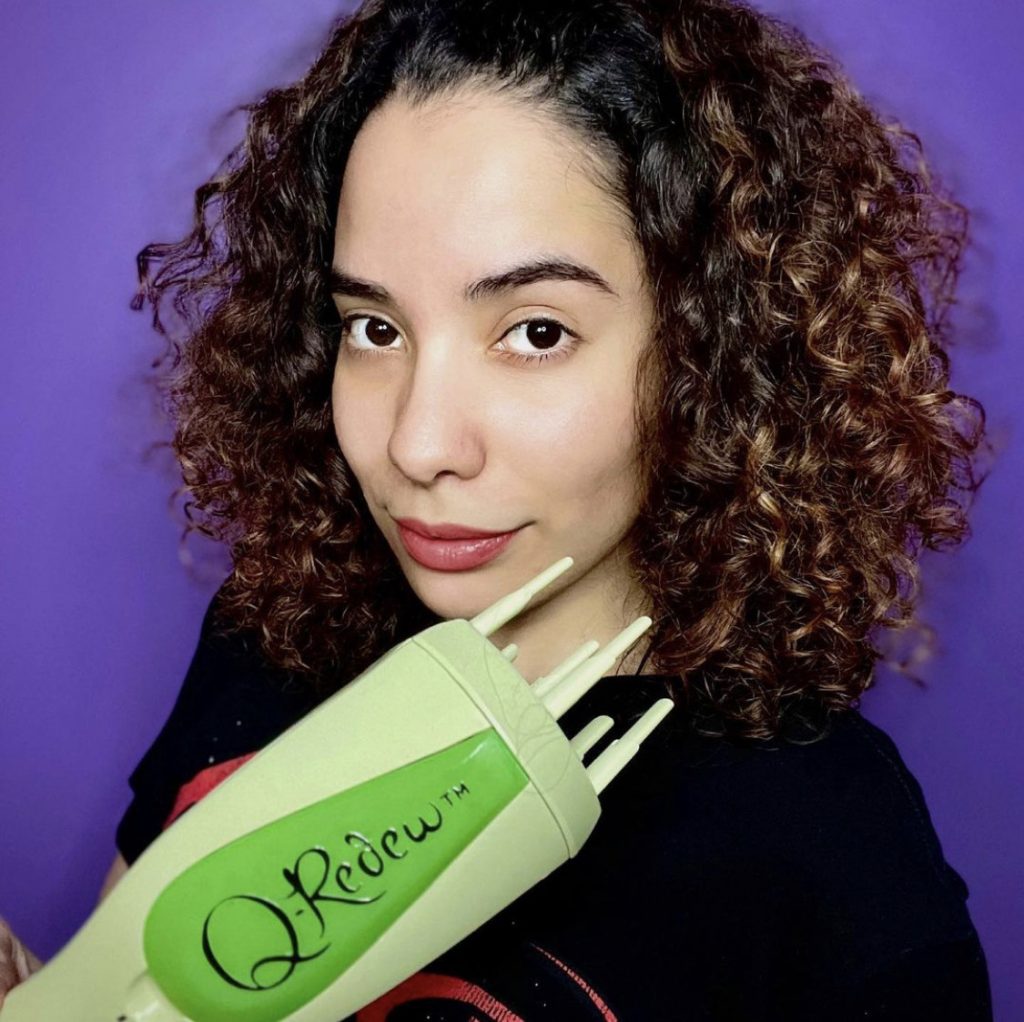 The Q-Redew Hair Steamer is the number one product I make to anyone with any hair texture. From waves to coils, all hair benefits from steam.
The original Q-Redew is an easy-to-use handheld hair steamer designed to help you quickly refresh and restyle your hair. Use the Q-Redew to hydrate, reshape, detangle, stretch, deep condition, and add volume.
The Q-Redew Hair and Scalp Steamer provides the needed moisture for natural hair, curly hair, and relaxed hair.
You can check out my YouTube Tutorial on the Q-Redew Hair Steamer by clicking here. 
You can check out my YouTube Tutorial on Refreshing With the Q-Redew by clicking here.
Save $30 off a Q-Redew Hair Steamer For Black Friday – No Code Needed 
9) Miribel Naturals (Formerly Known As MySoigne)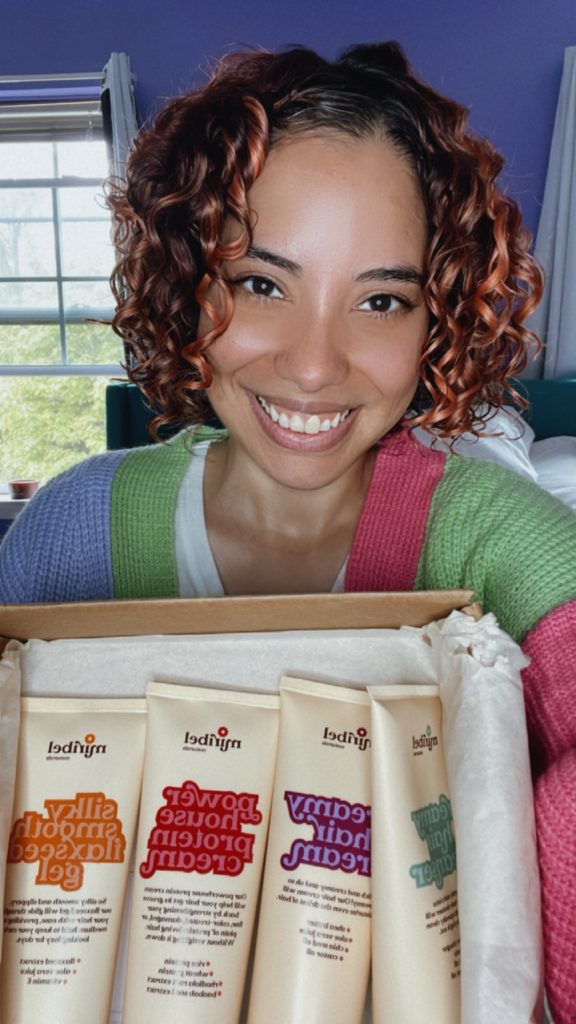 Miribel Naturals is one of the easiest and effective all natural healthy hair brands on the market! Did I mention this was another woman owned brand? Gotta love it! The brand contains four products in total – simple washday and maintenance. 
After the founder, Jackie, gave birth to her straight-haired daughter, she realized MySoigne needed to become more inclusive.  MySoigne originally focused on creating products with simple clean ingredients which would accentuate curly hair. 
She realized, as her daughter grew up, she wouldn't feel included in the beauty of the curly hair community. That's when she realized regardless of texture we all deserve products that are designed to improve overall hair health.
You can check out my Instagram Reel Review by clicking here.
You can check out my Instagram Tutorial Reel by clicking here.
Save 20% off for Black Friday Using the Discount Code: BFCM2022
10) Be My Curl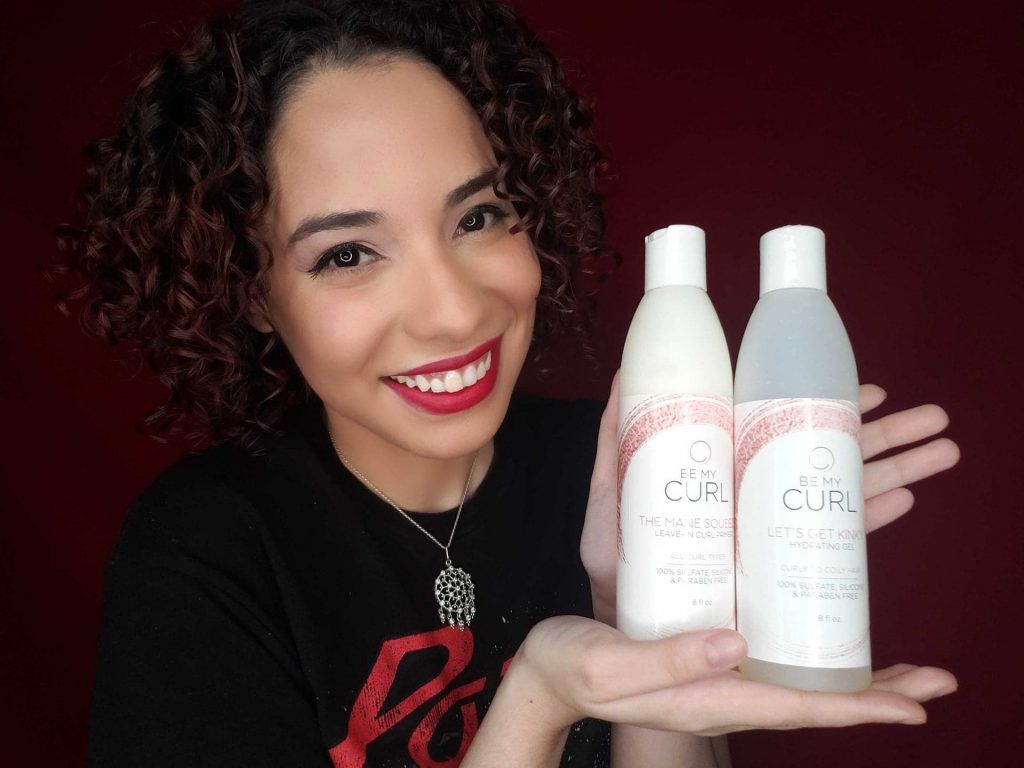 Be My Curl is another brand very near and dear to my heart. Created by my own personal Hair Stylist, Joseph Boro, this system is designed to quench frizz and reveal beautiful shine and definition with each use. 
I was blessed enough to not only be one of the initial testers of the formulas years back, recently I was given the privilege of helping formulate the new updated formulas! That's right, thanks to ya girl you have Broccoli Seed Oil in the Deep Conditioner and an even more moisturizing leave-in conditioner. 
You can check out my YouTube Tutorial by clicking here. 
You can check out my written review by clicking here. 
Save 30% off Entire Website by Using Discount Code: EARLY
11) Tailored Beauty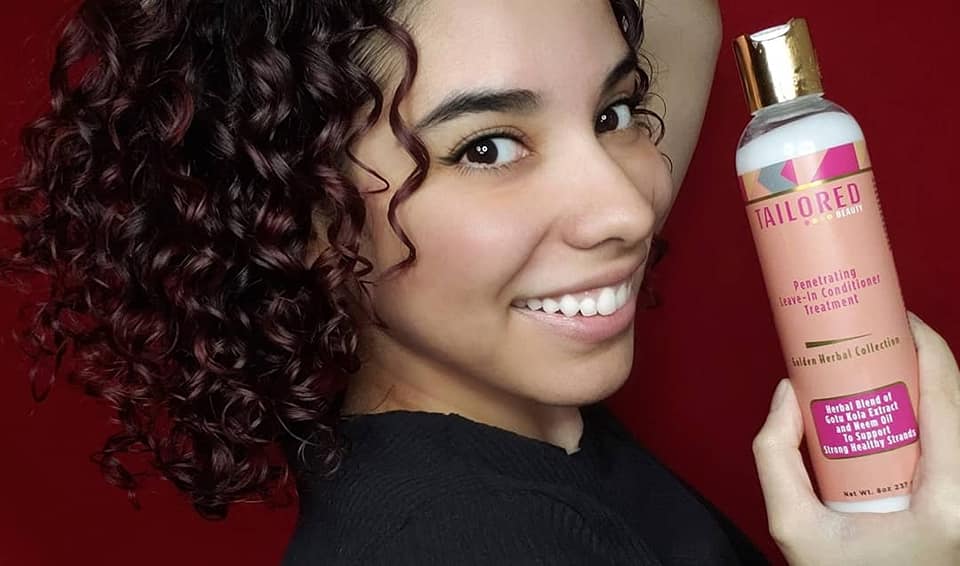 Tailored Beauty is one of the companies that made me realize very early on that all-natural black woman- owned companies were the only way to go for my curly girl method journey. Many products on the market contained so many fillers that it made me ask myself, "how is this any better than pre-CG life?"  Their all-natural moisturizing products changed my life and hopefully, they will change yours too! Let's get into what you need to know about the company.
Tailored Beauty is a luxury natural hair product line that is safe for all ages. We provide the best natural hair care products for all hair types. Founded officially in 2016 by Keya James and her husband, Tailored Beauty began as simple DIY creations by this inventive woman.
Perfect for any texture, will quench frizz, and improve definition. The Tailored Beauty Perfect Coils Curling Jelly is one of my all time favorite gels for pristine definition and shine. 
You can check out my YouTube Tutorial on the products by clicking here. 
You can check out my YouTube Tutorial on the Bentonite Clay Shampoo Bar by clicking here.
You can check out my Private Facebook Group Live Demonstration by clicking here.
$10 Weekend Sale on ALL Single Products  (Ends 11/27/22) –  No Code Needed
12) Thermal Hair Care Hot Head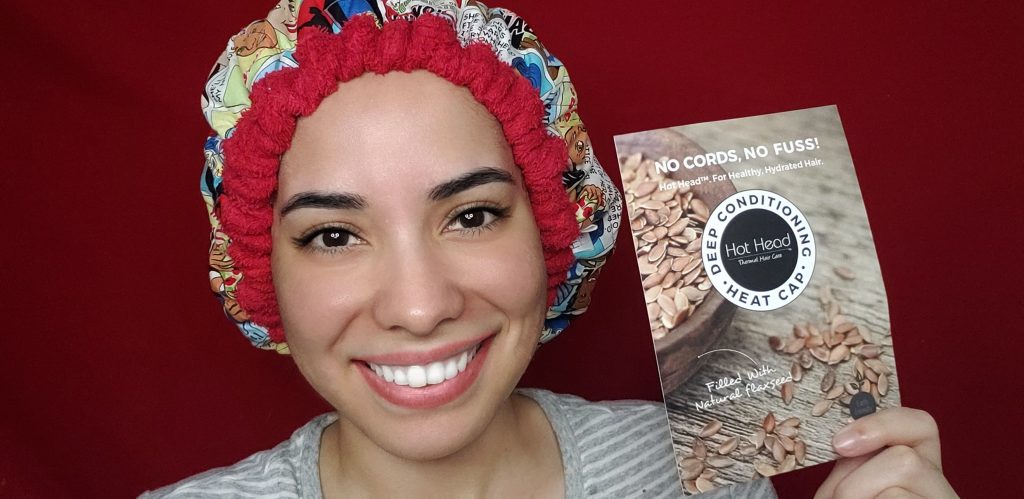 The Thermal Hair Care Hot Head is a unique microwavable deep conditioning cap developed by a professional hairstylist. It offers an easy and stylish way to achieve the results of a salon-quality conditioning treatment from the comfort of your home.
In my case, the Thermal Hair Care Hot Head allows me to deep condition, pre-poo, and do other treatments from the comfort of my own queen-sized bed while I watch Scrubs on Hulu. Using a deep conditioning cap is perfect for high porosity hair – allowing protein to penetrate the strands more quickly, which allows moisture to bind better to the hair in the long run. If you have low porosity hair, this is an essential tool as the scales on the cuticle layer of your hair are resistant to lift which makes receiving moisture more difficult. The heat allows the scales to lift and the moisture and nutrients penetrate more quickly and effectively.
You can check out my full written review by clicking here. 
You can check out my YouTube Tutorial by clicking here.
Save 30% off the Entire Website by Using the Discount Code:  BF22
13) Righteous Roots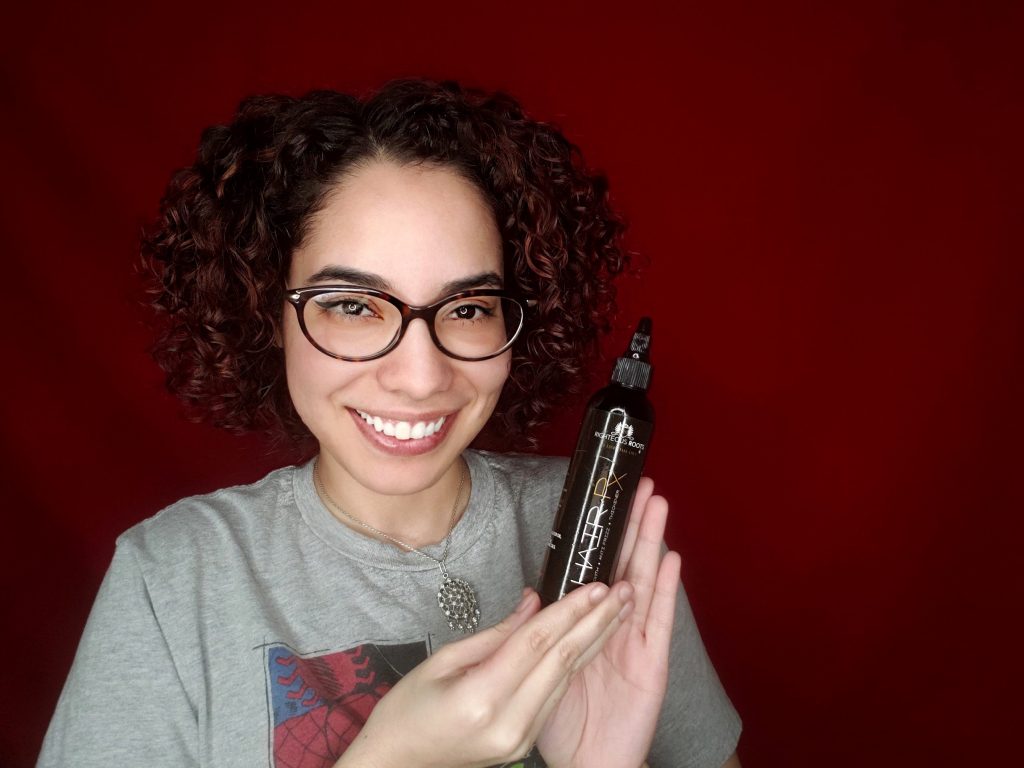 Here's a company dedicated to transforming your hair into the best that it can be with a goal to make all hair types both beautiful and healthy.
Righteous Roots is a woman-owned business that was created in 2015 with the launch of Righteous Roots Rx, after the founder's father suddenly passed away. 
Needing a positive change and something to focus her energy on, she became a certified trichologist and decided to throw away her flat iron and build a curly hair regime. Righteous Roots was then born – researching different oils from her phone, blending them on her bedroom floor, and tweaking her handmade formula in a notebook made her realize she had found a new passion.
This was one of the first oil blends I've ever used that showed actual results. With a daily 10 minute scalp massage and just a few drops of this liquid gold, hair growth is not only a hope but an expectation. Perfect as a pre-poo to improve manageability and shine. Also amazing to seal the ends of the hair, helping length retention goals. 
Save 25% off Using the Discount Code: THANKS22
14) Shiny Leaf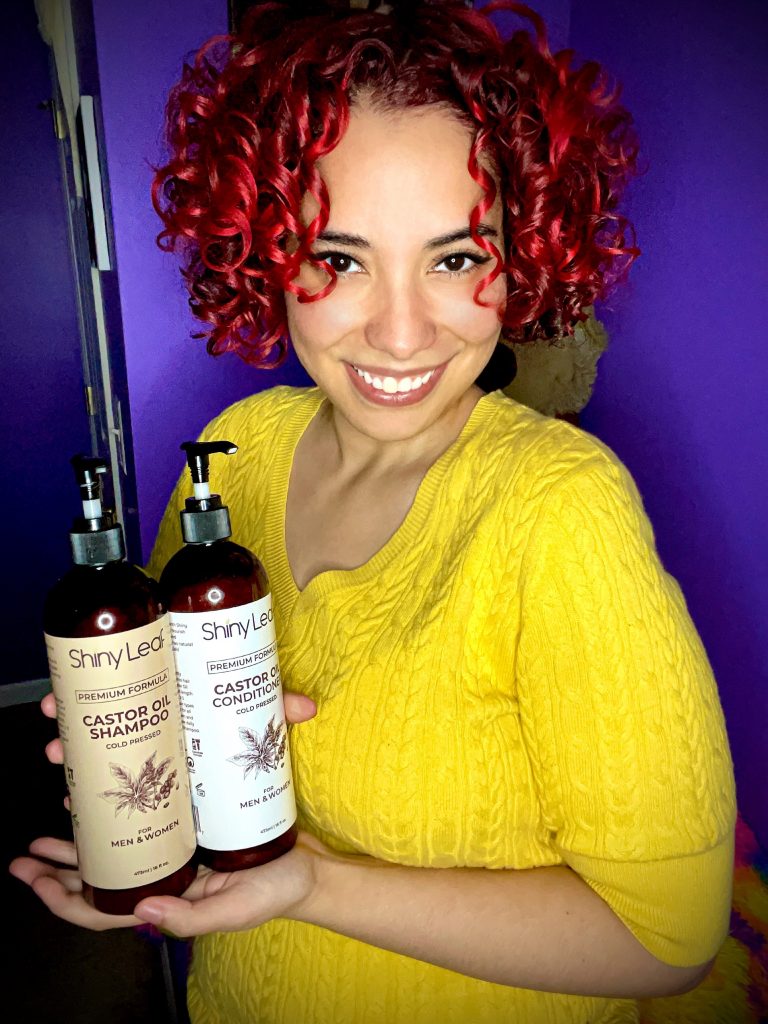 The Shiny Leaf Castor Oil Shampoo and Conditioner is by far one of the best kept secrets to frizzy Naturally Textured Hair. 
While not every single product in the brand is Curly Girl Method approved, this particular set is and it's a curly girl favorite once discovered. 
The shampoo and conditioner set is designed to not only impart moisture but continually repair the hair with each and every use. Overtime, the hydrolyzed protein, aloe vera, and other all-natural ingredients will deliver healthier, frizz-free, shiner hair with each use. 
You can check out my updated YouTube Tutorial on the set by clicking here.
Save 20% off by Using the Discount Code: BFCM2022
15) Nature's Little Secret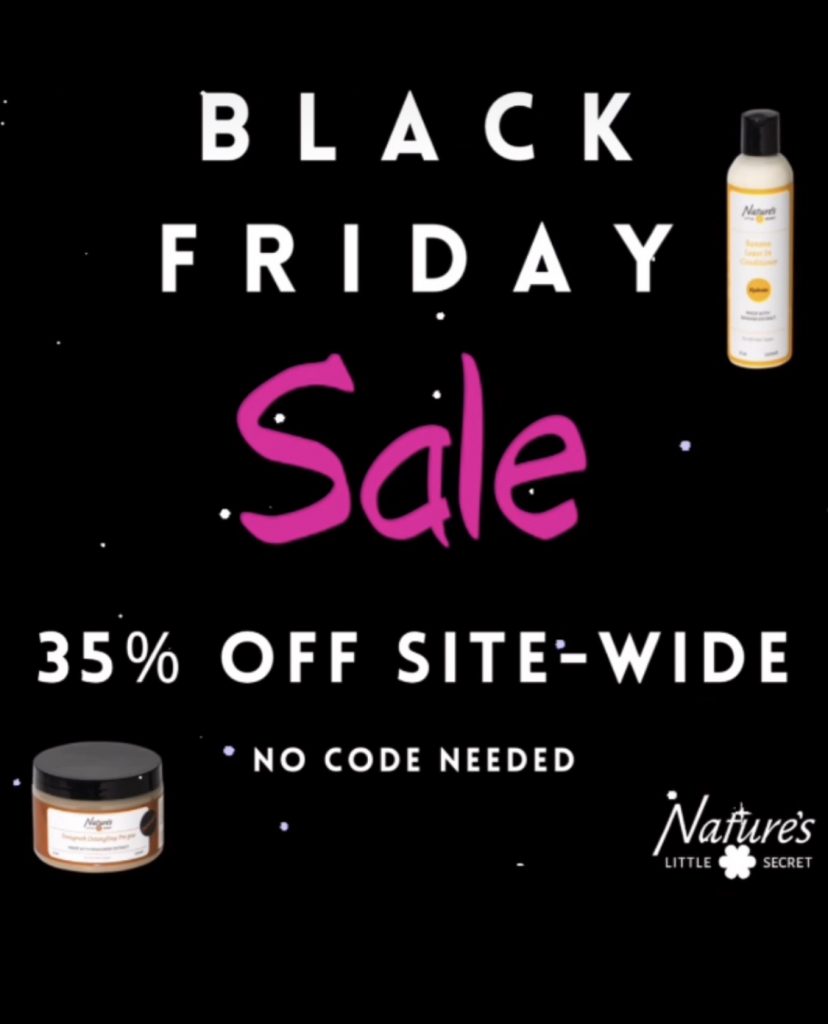 Nature's Little Secret is another Black woman owned natural hair care brand focused on helping you care for your hair in the healthiest way possible with yummy, clean ingredients. 
Nature's Little Secret was founded by Sharnae Williams, mother and wife,
     who has 14 years of knowledge in hair care. After experiencing thinning from using relaxers, she decided to go natural in 2014. She saw that her natural hair was lacking moisture and experiencing breakage issues with no help from natural hair products she was using so she started doing a little research on natural ingredients. She researched, mixed, and experimented for 2 years and realized that ingredients from mother nature made her hair come back to life. With a suggestion from her husband, Nature's Little Secret LLC was born in 2018.
Nature's Little Secret was created to prove that simple, natural based ingredients provide your hair with everything it needs to flourish and be happy! Nature's Little Secret products are handmade
with natural and organic ingredients to provide high quality hair products for all hair types. Our products are pH balanced and free from parabens, formaldehyde, artificial colors, harsh sulfates, coconut oil, shea butter, silicones, and phthalates. Formulated to provide nourishment, moisture, and strength to your hair while promoting a healthy scalp. 
Save 35% off – No Code Needed
16) Bounce Curl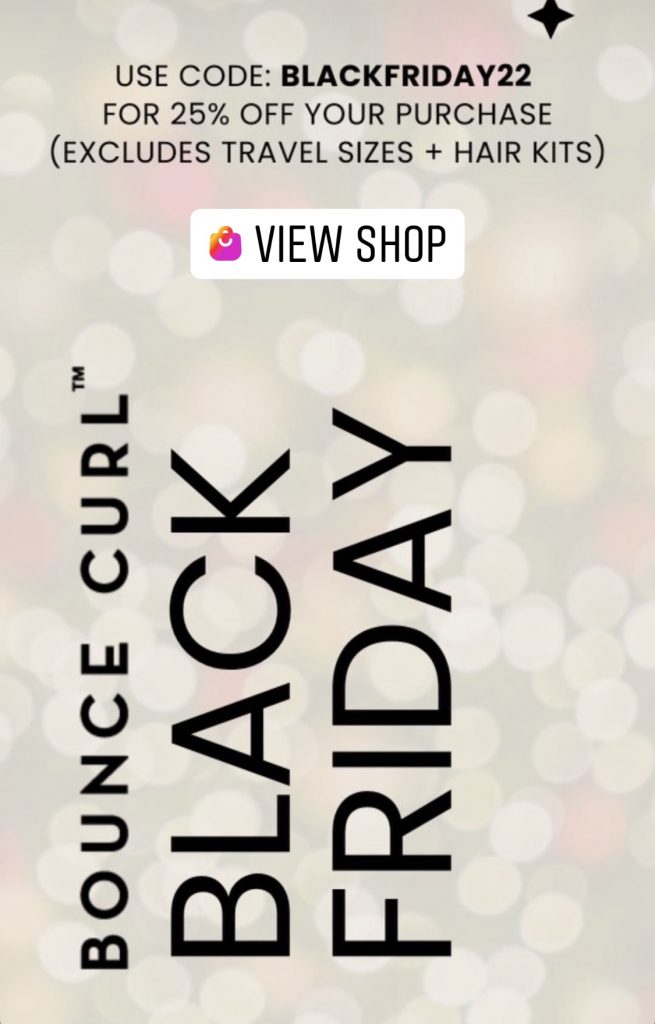 Meet your hair food, carefully selected ingredients for the body, perfect for any texture. are a 
Bounce Curl is a woman-family owned, award winning brand that creates clean products based on Modern Science & Nature's ingredients. 
The brand is built with purpose & representation really matters. That is why they created products for different hair types such as Wavy, Curly, & Coily Hair. Bounce Curl was Inspired by the founder's  ancestors' traditional remedies from the Middle East & North Africa. They carefully select ingredients that can style, moisturize and hold your beautiful hair. Our products are made with Pure Love & our mission is to "Help You Embrace The Natural You!"
My personal favorite is the Bounce Curl Hairspray, it definitely has the hold of a gel with the lightweight feeling of a mist! Definitely, check it out!
Save 25% off Using the Discount Code: BLACKFRIDAY22
17) DN Organics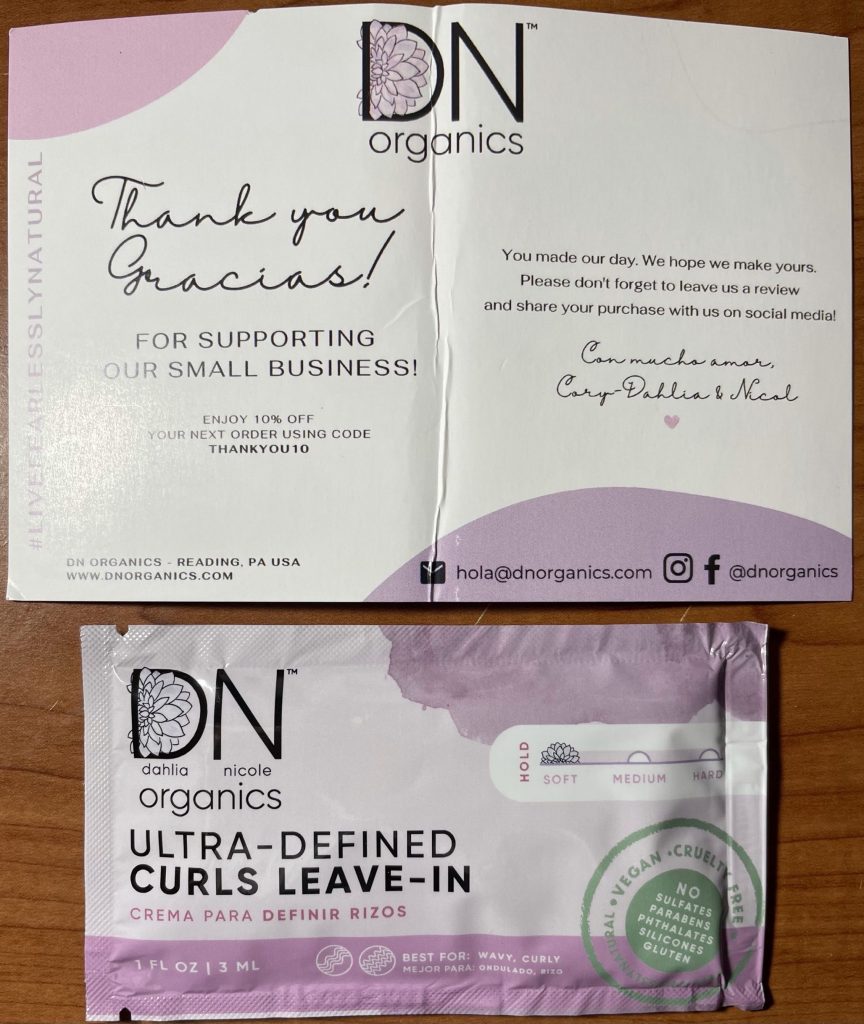 DN Organics is a Latina Woman Owned natural hair care brand. Their mission is to honor curly women in their real, most raw, authentic self to help them transform their life and claim the confidence in their natural beauty. 
Their formulations perform beyond synthetics with high quality, safe and effective ingredients. In my experience the leave-in and gel are super moisturizing delivering bouncy, defined, shining curls. 
You can check out my full YouTube Tutorial on the set by clicking here. 
Save 30% off the Ultra-Defined Curls Leave-In Cream – No Code Needed
18) Thermal Vibes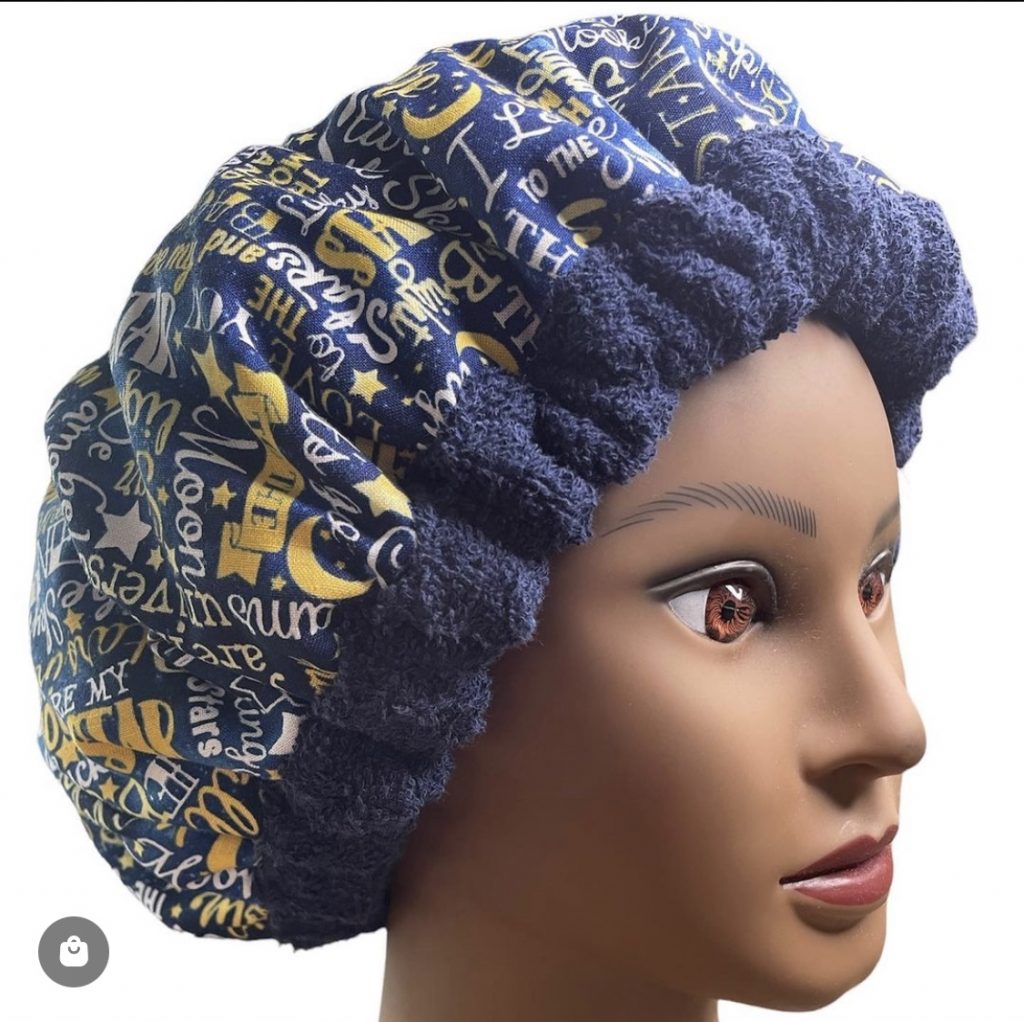 ThermalVibes is an Afro Latina owned shop focusing on deep conditioning caps, Each cap is made by hand just by me! The founder, Denise, makes each cap individually with love!
They all are made with a removable flaxseed pouch, allowing you to wash your cap. You will not find this anywhere else. Their caps also come in many designs to choose from.
Save 35% off by Using the Discount Code: BLACKNOVEMBER
Free Shipping For All Orders Over $50
19) JessiCurl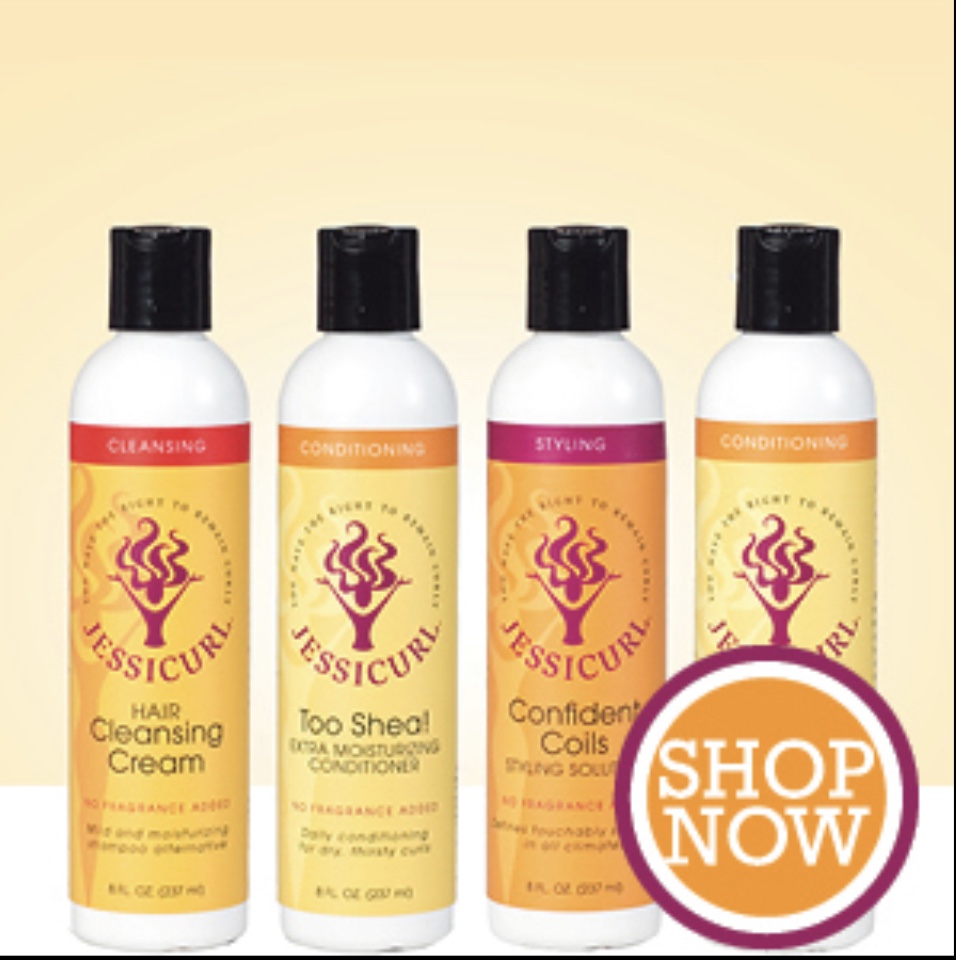 Jessicurl began in September of 2002 when the founder began researching and experimenting with creating her own hair gel. After sharing it on the NaturallyCurly.com community boards, emails began to flood in and thus the Jessicurl Rockin' Ringlets Styling Potion was created. 
The future of Jessicurl is looking great. In September 2011, right after their 9th anniversary, the brand  relaunched the look of the products and the website to better reflect the brand that Jessicurl has become. Strong. Powerful. Confident in our naturally curly state. 
Certified Cruelty-Free, Certified Gluten-Free, European Union Compliant.
Save with 40% Off All 8 oz. Bottles! No Code Needed
20) Miche Beauty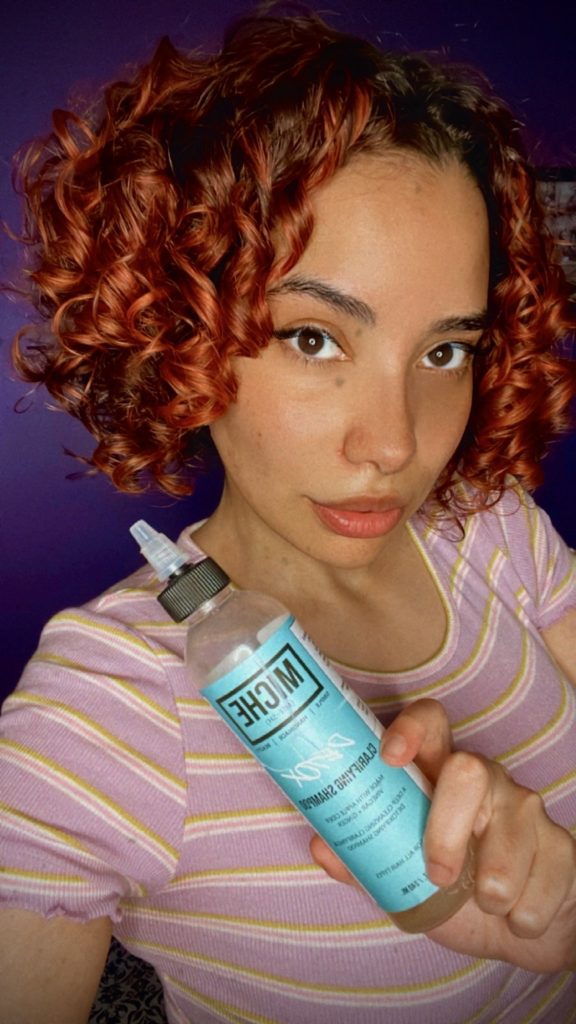 Miche Beauty was founded in 2016 by husband and wife duo, Michelle & Jonathan Ballard. Needing to have a line of products that worked for all textures of naturally curly hair, Michelle and Jonathan were inspired to create the Miche Beauty haircare line. 
Michelle has an undeniable passion for educating women on how to properly take care of their hair and feel beautiful. She has been sharing her passion with the world through her YouTube channel since 2012. 
Michelle has spent countless hours personally formulating and developing each and every product in the MICHE Beauty collection.  All MICHE products were developed with the core philosophy of Simple Handcrafted Beauty.
Simple: We only use high quality, nutrient rich, natural and simple ingredients to make great products that work! 
Handcrafted: All of our products are formulated and handcrafted with the utmost care and focus to ensure that Miche products leave your hair healthy, strong, and beautiful. 
Beauty: Beautiful hair is moisturized, strong, healthy hair. Whatever your hair needs, after you use MICHE products, the excellent results will speak for themselves.
You can check out my YouTube Tutorial by clicking here.
Save 30% off entire website – No Code Needed