The Origins of Red Carpet Curls LLC.
Red Carpet Curls is a naturally textured haircare education website focusing on combining the keys of Trichology & the Curly Girl Method for beautiful, healthy, frizz-free hair. 
By: Queen Adrienne Monroe
Welcome My Beautiful #RedCarpetCurlsRoyalty,
And welcome to my humble little corner of the internet focusing on the education of naturally textured hair. My name is Queen Adrienne Monroe.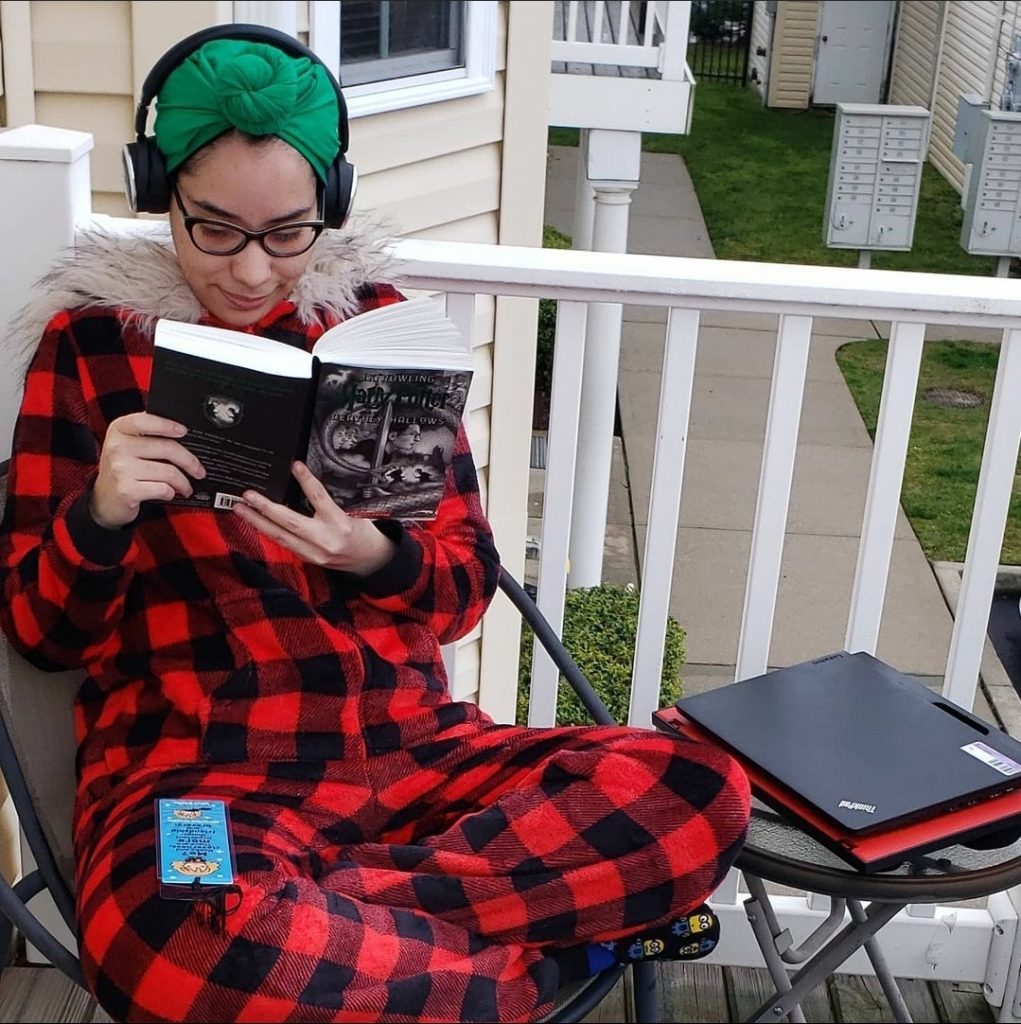 I discovered my passion for naturally textured hair education toward the end of my senior year of college. Fun fact, I received a bachelor's degree in Art, with a double concentration in Film Studies and Creative Writing. Basically, my love of film, writing, and hair all came together to serve me and you very well for this blog.
I began my Healthy Hair Journey in 2016, after spending a lifetime of straightening my hair every single week. This was a normal thing, since I come from a Hispanic home, straight hair was viewed as desirable, while my natural texture was discouraged.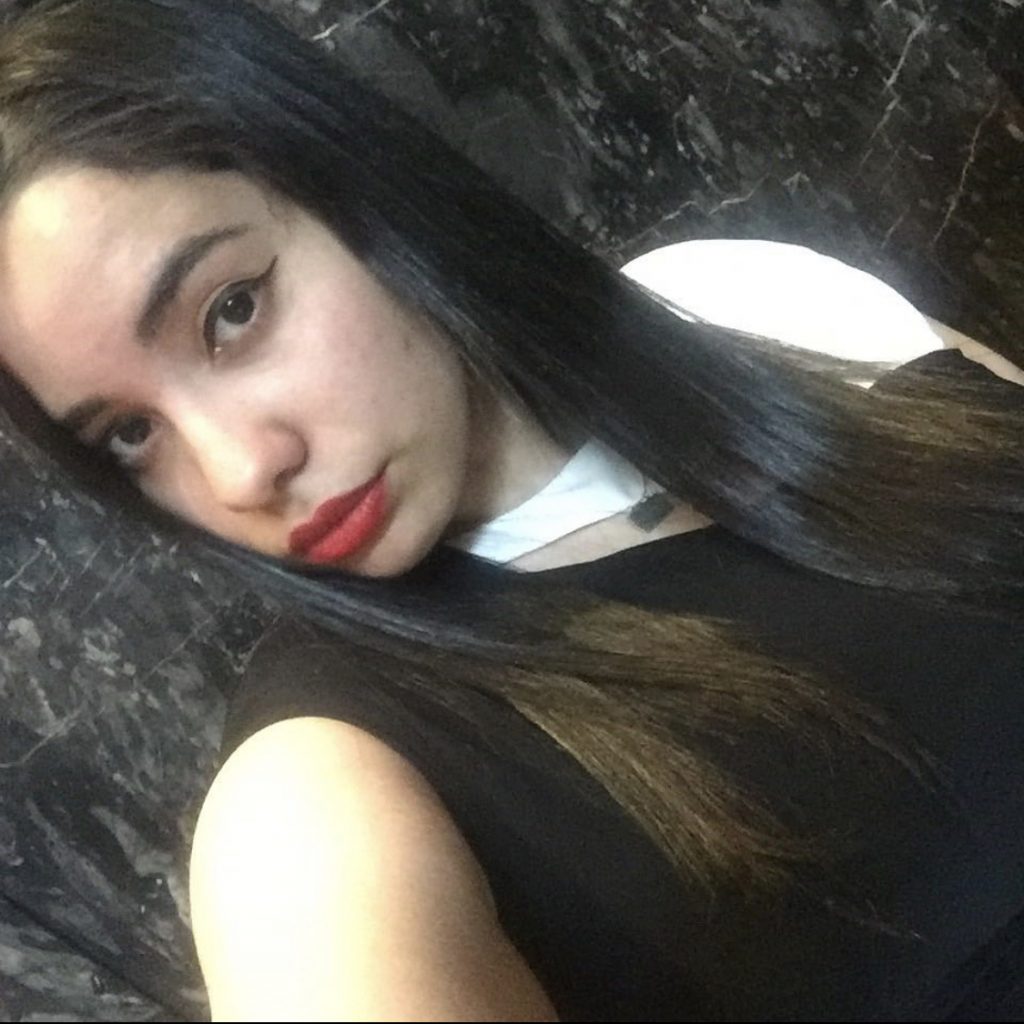 As you can see, length was there, that's what mattered to my family and culture when discussing how beautiful someone's hair was. How long was your hair and how straight was it? That was the toxic goal I set for myself. I never felt confident, pretty enough, or authentic. So, I hid behind my straight hair, fake smiles, and food. That led to me straightening my hair one final time. The last photo I have ever taken with an ingenuine smile.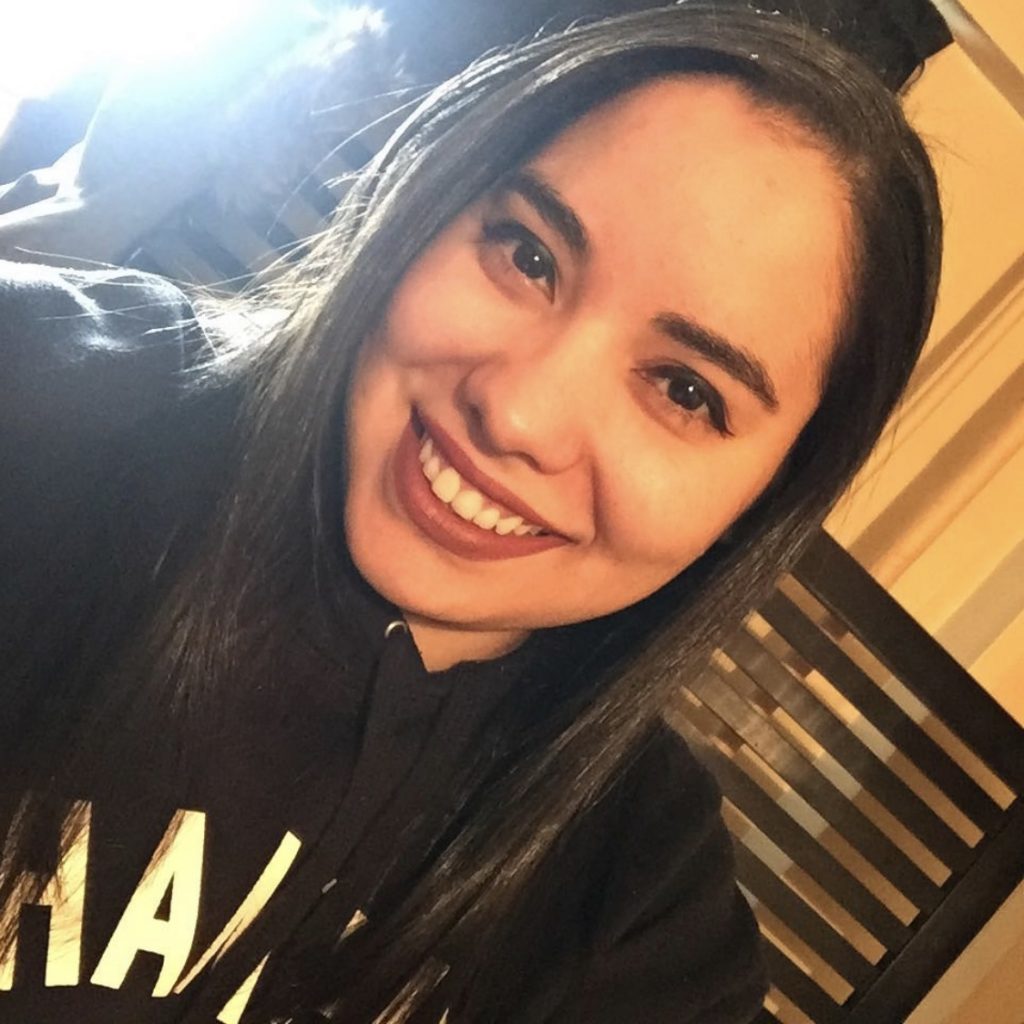 By this final straightening, I realized my hair was thinning badly at the roots, I had a balding spot, and I was waking up to more hair on my pillow than my ponytail.
For most of my life, I have struggled with liver illness and the medications required from time to time also cause hair loss. The immense shame and sadness are what led me to my Instagram feed where a college friend of mine was talking about the Curly Girl Method.
I like to describe the Curly Girl Method as a set of guidelines or principles to adapt a new haircare routine aimed at repairing and maintaining the overall health of naturally textured hair.
The method focuses primarily on removing harmful and potentially damaging ingredients such as sulfates, silicones, and parabens.
The method also focuses on removing damaging practices such as chemically altering treatments such as a relaxer or utilizing high heat. These practices change and weaken the overall structure of the texture, leading to excessive frizz, split ends, and breakage.
The goal of The Curly Girl Method is to minimize damage to the hair strand, but most importantly, the outermost layer known as the cuticle layer.
That is because the cuticle layer contains the tiny scales which raise and lower allowing moisture to penetrate and retain in the hair strands. The more damage this layer has, the less moisture you can hold on to.
By removing damaging practices and replacing them with all-natural ingredients and techniques, you can repair the damage, leading to healthier hair over time. Keeping the strands moisturized and protected expediates/encourages new hair growth/length retention.
If you have sensitive skin (like me) or want to be more health-conscious, you can also avoid:
Drying Alcohols

Synthetic Waxes

Petroleum/Mineral Oil
For the first two years of my journey, I bought every product, listened to every big influencer. Did the avocado masks (what a nightmare) and all the other complicated trends and tips. Nothing worked. I broke down crying. I had spent so much time and money and my hair had nothing to show for it, other than the fact that it wasn't see-through anymore. The definition, shine, and health still weren't there.
That's when I discovered Rhonda Marshall, the founder of Inahsi Naturals (discount code:redcarpetcurls). She gave weekly IG live sessions on the science behind hair care. When I investigated further on my own, I realized this was a branch of study all on its own, called Trichology.
My inner nerd could not contain herself. I LOVE science, science gives us a basis to work with, it gives us logical answers, and leads us to the places we want to be. We would be nowhere without science. And in my humble opinion, there was no way I and many others were ever going to understand/master not only the Curly Girl Method but YOUR OWN healthy hair journey.
As I tell every beautiful Queen and King that comes before me for help, specific methods and trends may not work for your hair, but learning Trichology in conjunction with the Curly Girl Method is the key to beautiful frizz-free hair effortlessly.
Need proof? I test every tip on my own hair and these are the side by side results over the last four years:


With this blog, I will provide you with in-depth science-based articles, YouTube tutorials, written product reviews, live Q&A streams, in-site forums, CGM-approved albums, and podcast episodes to give you the most in-depth foundation and facts to begin building your personalized hair regime. All without ever having to leave the site.
One note I want to specify is the sources I choose to use for the site. As I mentioned, I am a huge nerd, and in college, I took a library workshop on finding scholarly sources for your research. So, of course, I applied that here. All sources used on the site (and hyperlinked for you to do further reading on your own) are all from peer-reviewed journals like the International Journal of Trichology and the Journal of Cosmetic Science. I pulled up these sources on Google Scholar as opposed to regular google to remove the most popular (and sometimes misinformed) sources and focus only on the scholarly sources with proven facts. 
If you are still feeling a bit overwhelmed or would like more individualized help. I will be offering consultation services soon! In the meantime, you can always email me any questions! Remember, no matter how frustrating this can feel, I am here to be your teacher and friend. I will take you by the hand and help you avoid all the mistakes I made, ensuring results even faster than my own journey!
Consider me your royal teacher in your pocket! So, don't forget to subscribe to the site. You never know what gems you will miss!
Welcome to your new home gorgeous! I only have one rule, respect and compassion always, that's the key to education. Now, let's get started on cultivating the hair of your dreams!
"Educating myself on the Curly Girl Method without proper guidance and science was infuriating, overwhelming, and impossible! After two years of transitioning, I realized the key to healthy naturally textured hair was Trichology (the scientific study of hair and scalp). Once you know the facts about YOUR OWN textured hair needs, you can wade through trends, scandals, and spending hundreds to thousands on products that won't work. Now, I'm here to share that knowledge with you! "