Hello Again My Beautiful #RedCarpetCurlsRoyalty,
Welcome back to my humble little scientific corner of the internet. When it comes to learning/mastering a Natural Hair Care Routine, it can get pretty confusing and overwhelming with so many new terms such as no-poo, porosity, and so much more.
But fear not, that's why you have me! Think of me as your Naturally Textured Hair Yoda. I am here to help you use the force within to reveal the beautiful texture of your crown (Told you, I'm a huge nerd, but I digress).
If you are brand new to the Curly Girl Method or caring for your Naturally Textured Hair, I strongly recommend starting with these resources.
If you still feel overwhelmed, please feel free to book a 1-on-1 consultation with me. In this email consultation, I will collect all info on your hair, your concerns, your goals, and most importantly pictures. Then I will write up a personalized hair care routine for you suggesting products and practices I know will work for you. You can click here to book with me/ fast track your haircare goals.
Now that you know what resources you have available to you, let's jump right into today's topic, the humble yet necessary, the scalp brush.
What is a Scalp Brush?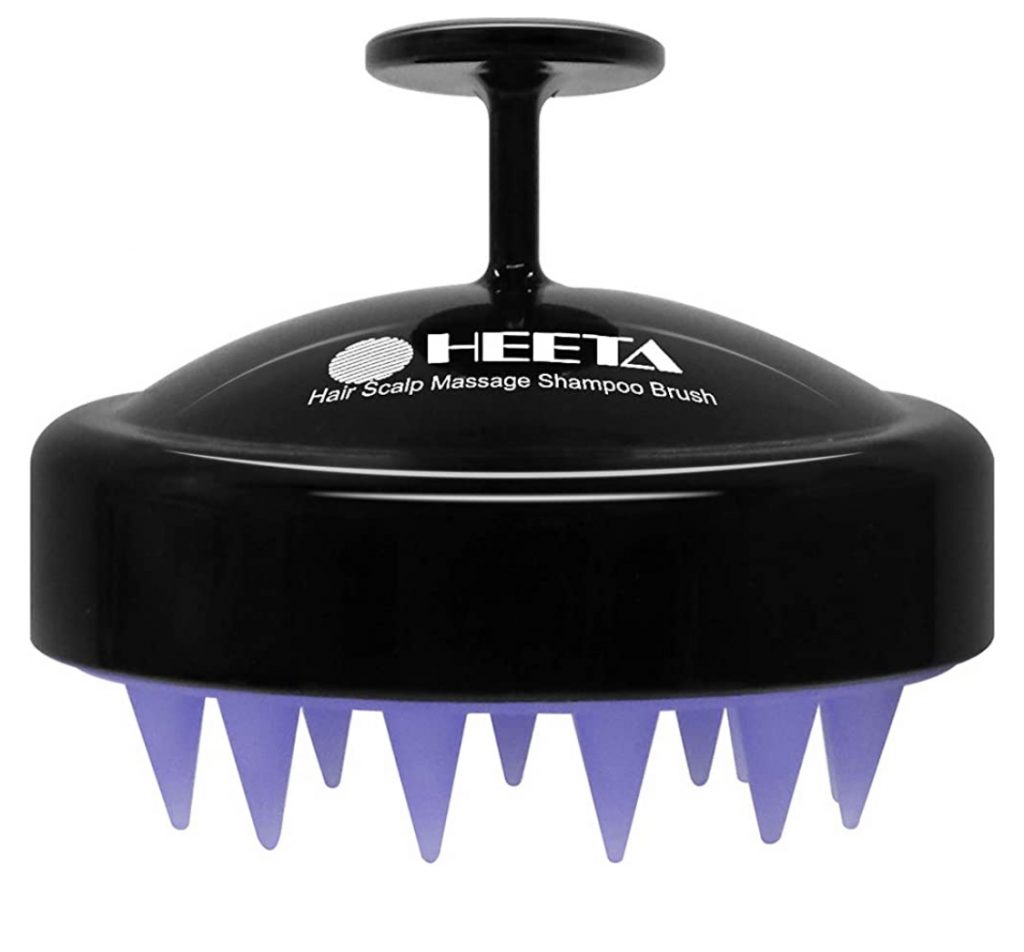 Scalp brushes can go by a couple different names; scalp massager, scalp scrubber, shampoo brush, or even scalp stimulating brush.
Essentially, scalp scrubbers (as I call them) are typically hand-held, silicone-pronged brushes specifically designed to gently and safely remove dead skin cells, product build-up, and sebum (natural oils produced by your scalp) build-up.
These brushes are typically designed to help the shampooing process, but you can also use it for your conditioning process.
Why Do You Need A Scalp Brush?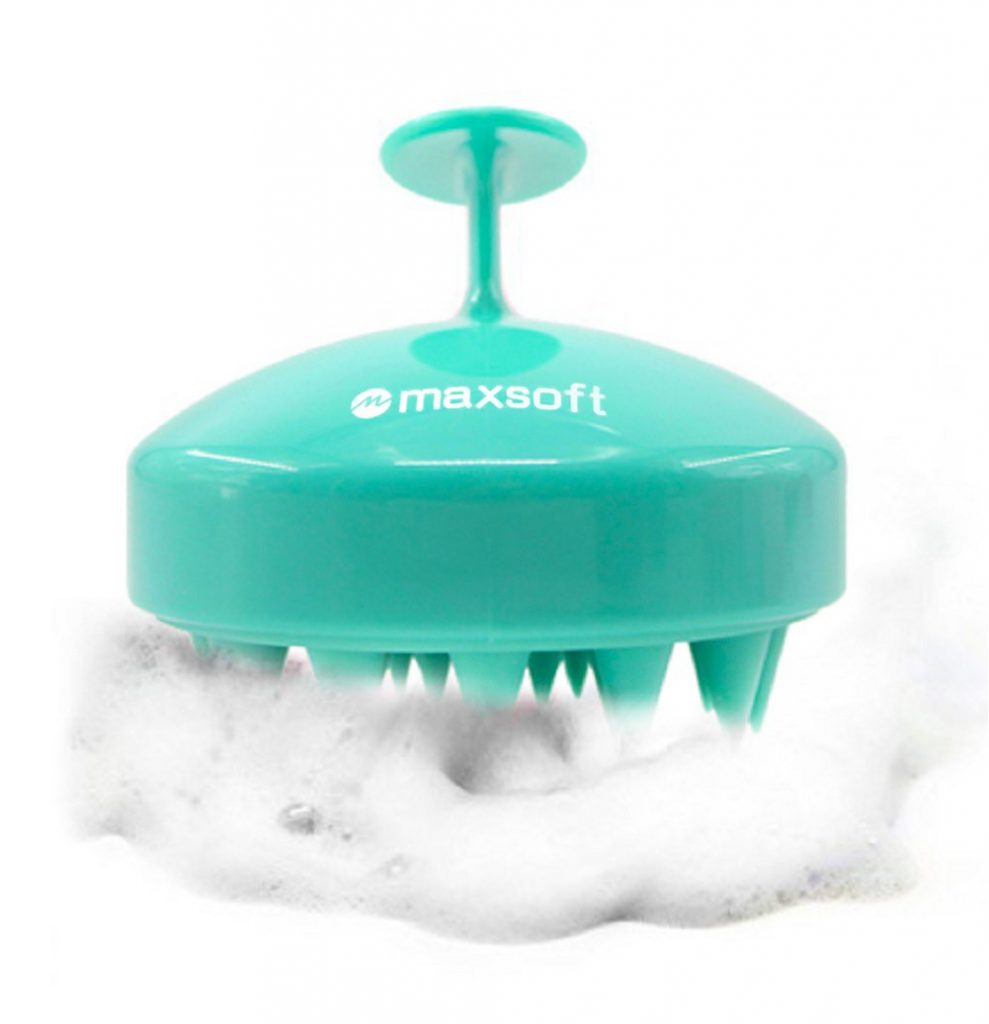 If you are googling information on a scalp brush, it probably means your current scalp care routine is lacking. Don't ever forget your scalp is skin, it needs to be moisturized, exfoliated, and nurtured in order to function optimally.
Healthy hair stems from a healthy scalp, you cannot have one without the other. This means we need to make sure our scalp care is on the right track before we focus on the strands.
When we begin a new healthy hair routine, we often begin with bad habits like using your finger nails to scrub your scalp. What no one explains to us in the beginning is that your nails actually cause harm to your scalp, creating microtears in the scalp.
This is where this essential tool comes in handy.
The scalp brush is designed to gently loosen dirt and build-up to allow your shampoo to wash all the impurities down the drain.
If you suffer from dandruff, over- oily hair, build-up, or simply are looking for new ways to stimulate more or stronger hair growth, then you absolutely need to make this small investment.
What Are The Benefits Of A Scalp Brush?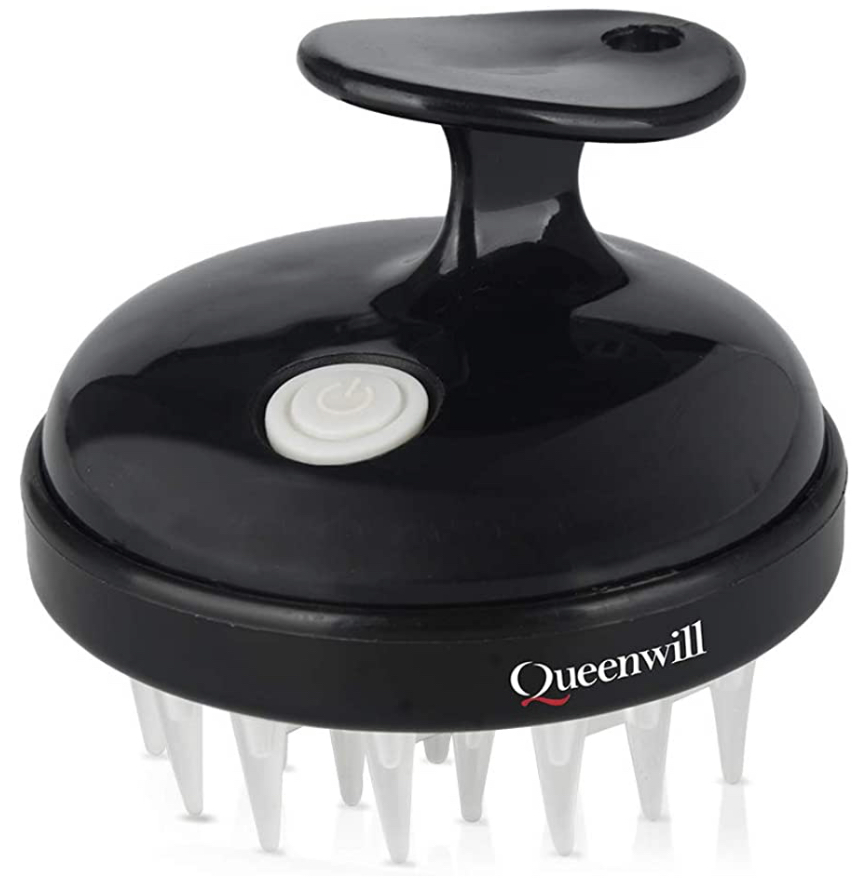 Scalp Exfoliation & Dandruff Control –

a consistent routine of removing dead skin cells helps detox the scalp which is pivotal for new hair growth and prevents the accumulation of build-up resulting in Dandruff. Keeping the scalp clean creates the environment for new hair growth.

Scalp Stimulation, Relaxation, & Hair Growth –

let's face it life is incredibly difficult and stressful. Stress impacts your body in various ways, even your hair reveals your internal health. Stimulating the scalp with a massage lowers stress levels (relieving physical tension like headaches) and increases the supply of oxygen, nutrients, and minerals the scalp needs to produce/sustain new healthy hair growth from hair follicles. Keeping your scalp clean and stimulated fosters the best environment for healthy hair growth.

Helps Distribute Product –

using a scalp brush on soaking wet hair with an effective cleanser helps spread the foamy cleanser around your scalp much more quickly and effectively giving you the most bang for your buck. The deeper your cleanser gets the more you can ensure each strand is clean and weightless, extending your wash n go's.
How To Use A Scalp Brush?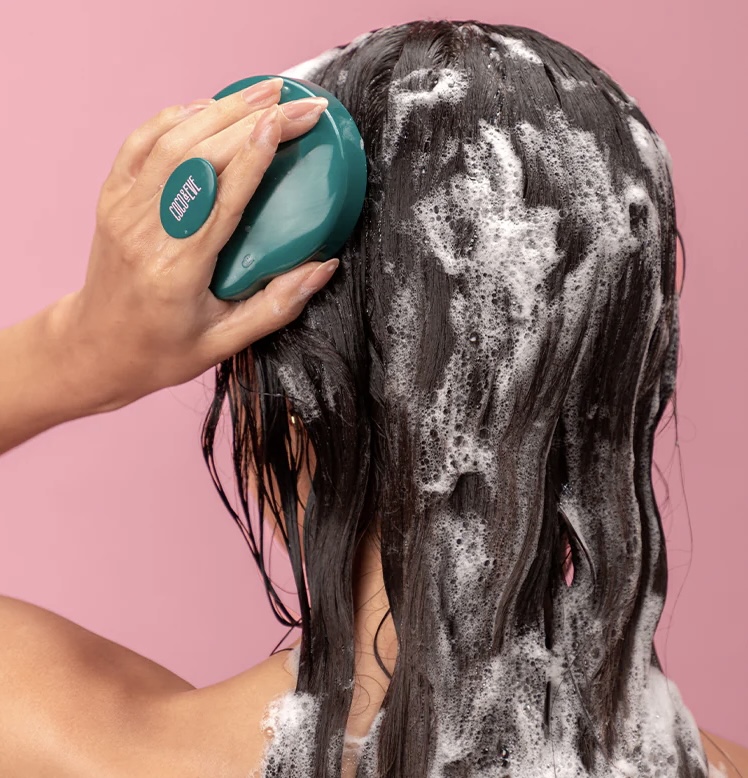 When you use the brush for your shampooing sessions make sure to start with soaking wet hair.
Once the water has completely saturated your hair, begin to work in your cleanser.
Focus the cleanser on the scalp and roots not the hair strands. Once you have applied the shampoo, you can begin using the brush in small circular motions all around your scalp. Continue this motion for 2-3 minutes to help the bristle/teeth of the brush really loosen and remove any dirt or build-up.
Allow water to rinse out the rest of the cleanser and continue with your washday routine. This also applies to your co-washing sessions.
If you are using a brush during your deep conditioning or rinse-out conditioning routines, use it a little differently. First apply your conditioner, remember to always work your way from your ends up to the scalp because the hair furthest from the scalp is the driest and most susceptible to split ends and breakage. This is the part of the hair that needs the conditioner the most.
Once you have applied the conditioner throughout your hair, you can use your fingers to smooth and detangle the mid-lengths to ends of your hair. Then you can take the scalp scrubber and use it as a small brush to ensure each strand of your hair is properly coated in the conditioner to ensure frizz-free results.
What Scalp Brushes Does Queen Monroe Recommend?
When it comes to scalp brushes, I am not too picky, as long as it gets the job done.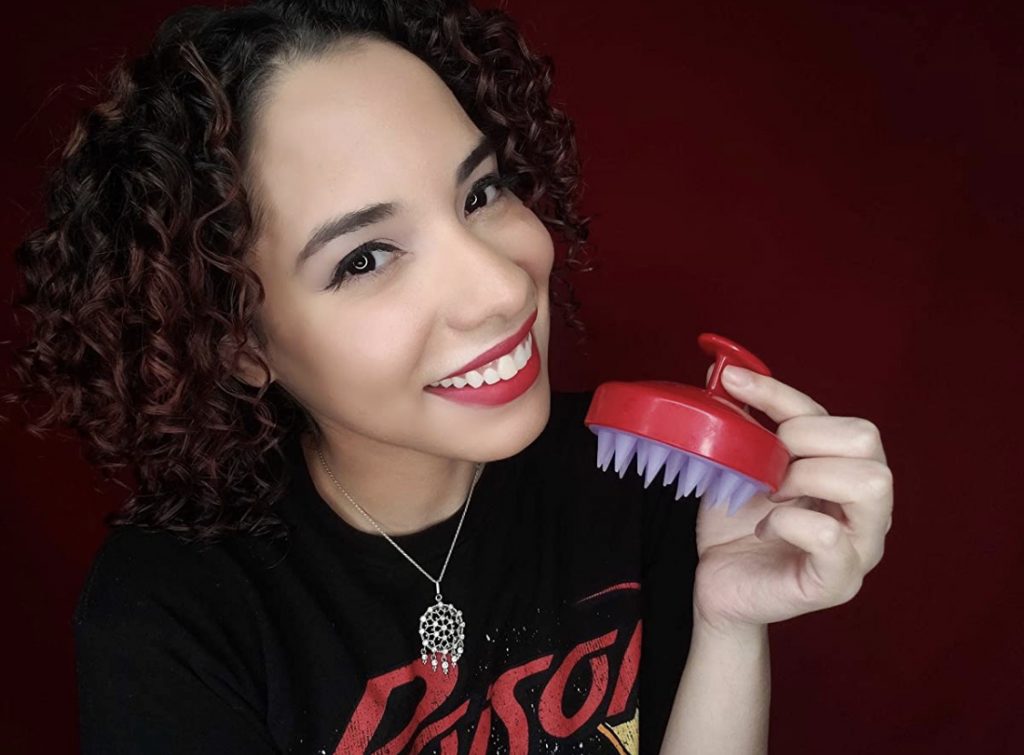 If you are looking for a quick amazon find, this simple yet effective brush is perfect for less than $8. This was the first scalp scrubber I ever purchased, and seven years into my journey it is still one of the most affordable and effective hair care tools on the market. You can save a little money by clicking here to purchase on my Amazon StoreFront.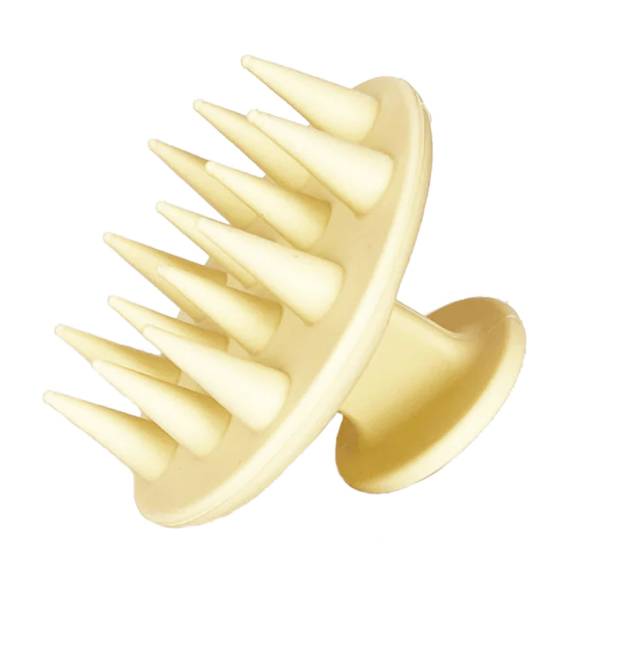 If you've read my Miribel Naturals Product Review, then you know it's a great brand, and their scalp scrubber is literally one of my daily go-to's. You can use my special discount code to save money (Discount Code: REDCARPETCURLS).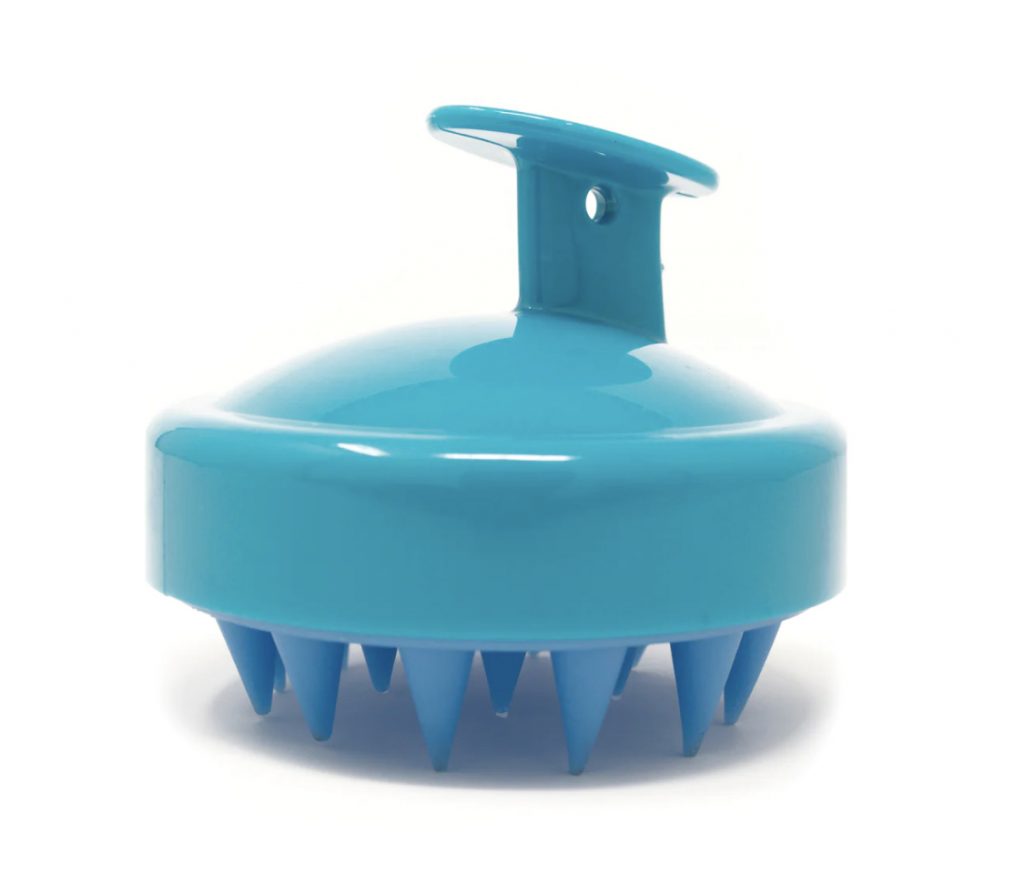 Scrunch It is another one of my favorite brands, because their styling brush is my #1 go to. But their scalp scrubber is my second favorite item from the line. It is small, gentle, and always gives a deep clean feeling, even if you are co-washing. Of course, you can save money when purchasing by using my discount code: REDCARPETCURLS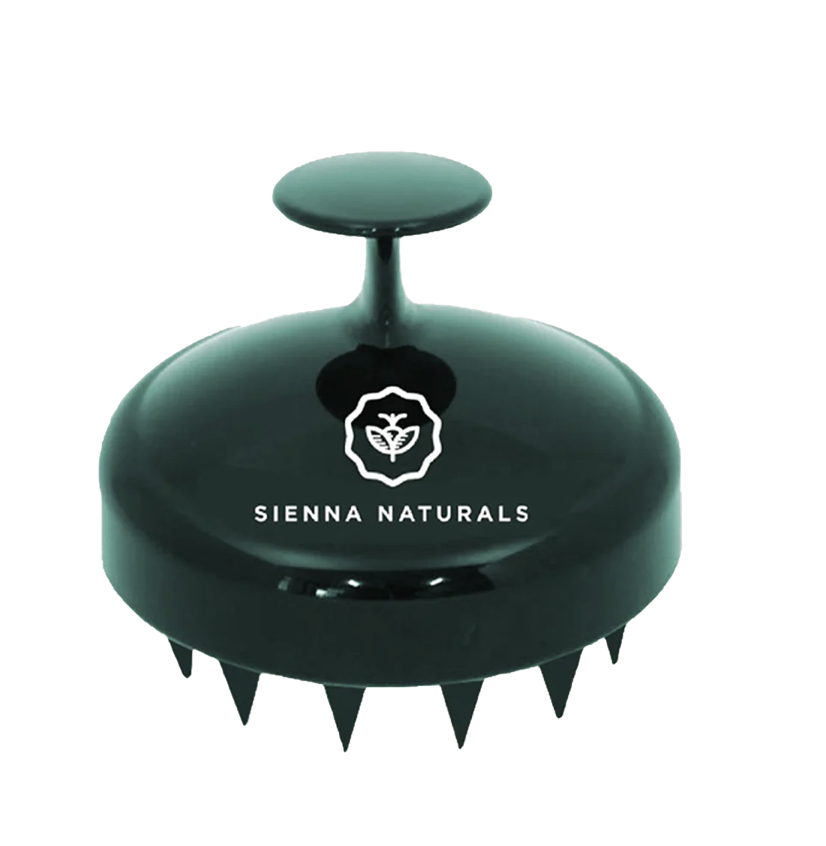 Sienna Naturals has an awesome scalp cleaning brush, it's a little pricey, but I purchased this one on my own. In my opinion, it's great, small enough to travel with, but always gets the job done whether I am using a shampoo or co-wash.