My Beautiful #RedCarpetCurlsRoyalty,
Today I am back with a new product line review that will save your hair so many split-ends this winter! You may remember Woman to Woman Naturals from my review of their Gorgeous Collection. Well, today's review is all about Woman to Woman Natural's Newest line, The Chic Collection.
After trying the Chic Collection product line a few times now, I have come to rely on it to transform my dry and brittle curls into silky, soft, perfection! Here are my complete thoughts of the three-step curly girl method approved system.
With key ingredients like grape, chamomile, shea butter, and organic virgin olive oil your hair will thank you for this investment!
Chic Collection Shampoo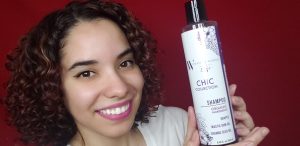 The Chic Collection shampoo is made with 85% all-natural and organic ingredients including mastic gum oil which is a powerful antibacterial.  For those avoiding glycerin, this product does contain glycerin. I've been using this shampoo for the past couple of washes and so far, it's fantastic! This shampoo is a gentle weekly low-poo, meaning it is gentle enough to use 1-2 times a week but will not clarify build-up. It is a thick gel consistency, has a light grape fragrance, and produces a lot of lather.
I love this shampoo because it foams quickly helping the cleansers begin to breakdown the oil and products in my hair to give me that clean scalp feeling I normally get from clarifying shampoo without the horrible rough and dry feeling.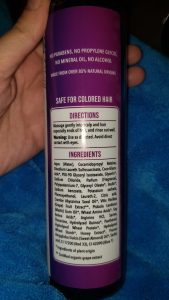 I definitely feel like this shampoo adds moisture to your hair because I've tested this shampoo on greasy hair. I went a bit longer than normal with my wash and go because I couldn't find the time to do a full wash day routine, so I tried the product on my hair that was full of build-up and incredibly dry from the NYC winter winds. Normally, when I wait to wash my hair, my hair feels very rough and dry to the touch, making it harder to deal with. From the moment I wet my hair and began to work the cleanser through my hair, I felt a luxurious foam building in my hair and once rinsed out, it left my hair silky soft.
I did pair this cleanser with a scalp brush, to give my scalp a deeper clean feeling and ensure my hair follicles are not hindered from a build-up of dead skin cells on my scalp. My hair was left feeling weightless and ready for moisture from the conditioner. This shampoo contains hydrolyzed proteins and amino acids like Arginine which helps bring more moisture into your hair and repair hair more quickly.
Fragrance: Light Grape Scent
Chic Collection Hair Mask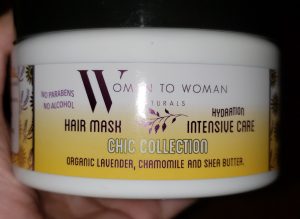 The Chic Collection Hair Mask was a gift from the heavens to cure my dry hair thanks to the brutal winter winds. This moisturizing deep conditioning mask has the consistency of a nice curl defining cream. It's a bit thick, so less is more for my wavy-haired and fine-haired Queens and Kings. The purpose of a deep conditioner is to penetrate past the cuticle of your hair all the way to the deepest layer, known as the cortex. This helps ensure that your hair strand is nourished through every layer.
This mask is also great as a base to add extra protein to your deep conditioning session. I have tried using Neutral Protein Filler and Bragg's Liquid Amino Acids to boost the moisture and protein levels of my hair. Alone this mask gives you all you need, adding protein to this mask will guarantee beautiful shine, elasticity, and body!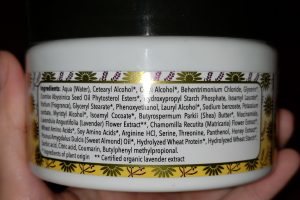 On its own, this mask is incredibly moisturizing thanks to the mix of shea butter, moisturizing oils, and alcohols. I loved how little of the mask I needed, that's how moisturizing this formula truly is! I started with pea-sized amounts on soaking wet hair and it glided through my hair quickly, reviving it and restoring my curls. I love to use this mask 1-2x a week especially during the winter months to keep my hair soft and supple.
I pair this mask with a heat source to accelerate the penetration of the conditioner into my hair for maximum benefits. I love using the Q-redew Hair Steamer but a microwavable cap like the Thermal Haircare Hot Head works just as great!
Fragrance: (Mainly) Organic Chamomile, (very light) Lavender, and Shea Butter
Chic Collection Conditioner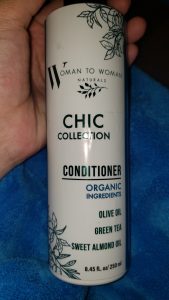 If you're looking for quick moisture this rinse-out conditioner is the thing only dreams are made of! Well, dreams and green tea…
The purpose of the conditioner is to seal the cuticle layer of the hair to give a beautiful shine. The conditioner reduces friction in the hair and moisturizes it to help treat frizz and give beautifully defined curls. Certified Organic Virgin Olive Oil is one of the ingredients that make this conditioner such a treat. Olive oil has the ability to slightly penetrate the hair strands to give a radiant shine.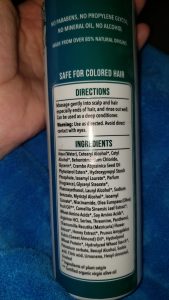 The Chic Collection Conditioner is also made with 85% all-natural and organic ingredients. I have tried this conditioner following a deep conditioner to seal in the moisture and I have used it as my source of moisture alone, after using the shampoo. Both times, this conditioner has provided me an abundance of moisture. Again for those avoiding glycerin, this product contains glycerin.
There's also honey which is a natural humectant and sweet almond oil to help seal in moisture for longer periods of time. This product, similar to the shampoo, contains hydrolyzed protein to help strengthen and moisturize hair, as well as amino acids to further moisturize and shine.
*In smaller quantities, this conditioner is fantastic as a daily leave-in conditioner. Paired with a gel, (I love the Hydratherma Naturals Bontanical Defining Gel)
Fragrance: light and pleasant olive oil and green tea fragrance
My Chic Collection Results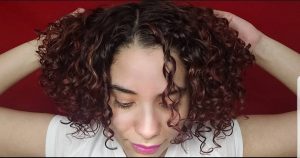 The shine and curl definition does not lie! After using these products my hair always feels so silky smooth, and by adding extra protein my protein/moisture balance is always perfect! Remember moisture is great, but protein gives you structure. These products do contain hydrolyzed proteins to temporarily fill the gaps in my high porosity hair to give me that frizz-free shine.