My Beautiful #RedCarpetCurlsRoyalty,
Today, I am back with a new in-depth review on a small, "Mom-and-Pop" haircare company called Luxju Natural Haircare.
By now, we all know naturally textured hair (hair with some kind of texture, such as; wavy, curly, coily)  is far more dry than naturally straight hair. That is because the waves and curls of the texture of our hair slow down the path of the natural oil our scalp produces (also known as sebum). Our scalp produces sebum to moisturize the scalp and hair. If your hair has waves and curls then the oil slows down, oftentimes days will pass without the oil ever reaching the ends of our hair to moisturize them. This ends up causing dry and brittle hair. In extreme cases, the hair gets so dry it causes split ends and breakage.
That is why the choice of products we include in our Curly Girl Method regime is so important. By following the method you agree to use products with absolutely no:
Sulfates
Silicones 
Parabens
This is the basis of the curly girl method. If you follow a modified curly girl method routine, you  might also be avoiding other potentially harmful ingredients such as:
Drying Alcohols (Example: Isopropyl Alcohol)
Synthetic Waxes (Does not include emulsified natural waxes such as the emulsified sunflower wax in the DevaCurl Deep Sea Repair)
Petroleum/ Mineral Oil
These ingredients can encase the hair in a synthetic material. This is designed to preserve whatever moisture you already have in your hair. The problem is once the moisture is gone, you are just encasing dry hair. That makes it impossible to effectively moisturize and tame.
That is why finding all-natural, organic, and CGM approved products are so important! All-natural ingredients help quickly and effectively moisturize the hair to improve definition and shine.
Of all the brands I have tried, I have been floored by the all-natural, certified organic, and CGM approved ingredients I  have found in Luxju Natural Haircare.
What is Luxju Haircare?
Luxju Haircare is a small brand that currently sells three all-natural CGM approved products. They are:
The company came to be when the founder went away on vacation, her first as a curly girl. She didn't have her approved products and was forced to buy all-natural ingredients such as organic coconut oil, olive oil, and aloe vera. When she began to use the organic ingredients she noticed a huge difference in the softness and moisture retention levels of her hair. Finally, with her own hair as a testament to the power of all-natural and organic products, the founder of Luxju decided to take a chance and bring these amazing products to market.
Let me be one of the first to say, I am beyond thankful she followed her dreams because she gave us curly girls some of the absolute best products I have ever used.
Below, is my experience using the products for the last few days. At the time of this write-up, I did not receive the Nourishing Frizz Control Oil yet, so I will add that review to this in-depth one, once I receive it.
Luxju Haircare Nourishing Hair Mist

This lightweight nourishing hair mist contains organic ingredients to moisturize and nourish not only the hair follicles to encourage stronger hair growth and retention, but also effectively moisturizes and nourishes the hair strands to reveal a beautiful, healthy, shiny, bouncy curls.
When it comes to choosing products to use on my hair, ingredients are hands down, the most important factor. The first thing I check is to make sure it is Curly Girl Method Approved. After that, I look at the first five ingredients of the product label. The reason for this is because the first five ingredients of any product label make up approximately 80% of the product. So, these five will be the majority of what your hair receives.
The first (and only) five ingredients in this mist are:
Purified Water (water should always be the first or second ingredient on a label because water effectively moisturizes the hair)
 Aloe Vera (aloe vera not only moisturizes the hair but contains many different vitamins and minerals such as amino acids to help strengthen the hair from within as it moisturizes to keep an effective balance)
Green Tea Extract (According to the U.S. National Library of Medicine, a 2007 study by Korean scientists at the Seoul National University College of Medicine found that green tea contains EGCG stimulates the hair follicles encouraging growth and strength.)
Gogi Berry (superfood, contains carotene which supplements Vitamin A. Vitamin A helps encourage hair growth and retention)
Acai Fruit ( contains anthocyanin, a phytochemical that is known to promote blood circulation which is important for stimulating hair growth as it ensures the hair follicles get the oxygen and nutrition they need)
This lightweight mist is designed to moisturize and strengthen the hair, leaving your natural curls, waves, or coils shiny and defined! All thanks to these amazing ingredients.
I loved using this mist as a replacement for water in my refresh routine. Without having to wet my hair, I am able to keep more of my natural volume without having to sacrifice the definition. Since this product contains aloe, it works as a natural sealant so I don't have to worry about my hair frizzing out toward the end of my day.
I even used this product (in combination with the hair creme) on a rainy day, and still kept flawless definition! With absolutely no gel? I thought a product that amazing was just a myth! Well, I am here to tell you it's not! This mist hydrates nourishes and preserves your beautiful texture. That way, you can rock your confidence all day long!
Luxju Haircare Nourishing Hair Creme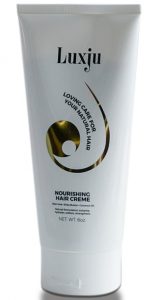 As far as curl cremes go, normally, I am not much of a fan. It has to take an incredible formula like Veracious Curls Complete Styling Creme to make me want to use a gel instead of my normal go-to combo; a leave-in conditioner and a firm hold gel. But, I can honestly say, this moisturizing buttery creme has stolen my heart!
As I mentioned earlier, ingredients are the most important factor in my search for products. The first five ingredients (seven total ingredients) of this certified organic CGM approved hair creme are:
Aloe Vera (as well as being incredibly moisturizing, aloe works as a natural sealant to seal the cuticle keeping frizz away and enhancing curl definition)
Glycerin (glycerin is a perfect moisturizer as it is a natural humectant, it pulls moisture from the environment to moisturize and properly lay the cuticle flat in order to improve curl definition and moisture level, making it perfect for hair growth)
Extra Virgin Coconut Oil ( is a medium chained fatty acid, meaning on a molecular level it is small enough to penetrate the hair and scalp effectively moisturizing and protecting them from damage)
Baobab (like any other naturally derived oil, baobab is comprised of a mixture of fatty acids and vitamins like Vitamin E and D, saturated fatty acids, monosaturated fatty acids, and polyunsaturated fatty acids, all of which work to penetrate down to the cortex of the hair to improve shine, elasticity, and overall health)
 Shea Butter (contains natural anti-inflammatory properties which help nourish the hair follicles improving hair growth)
As far as testing the products, I found that with a formula this concentrated and organic less is more. I rake in about two or three pea-sized amount of creme per section before scrunching my hair for maximum curl definition. On soaking wet hair, the creme has amazing slip and truly does hydrate and nourish the hair follicles and strands for your absolute best hair day!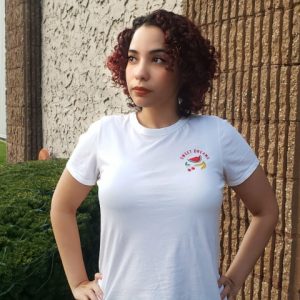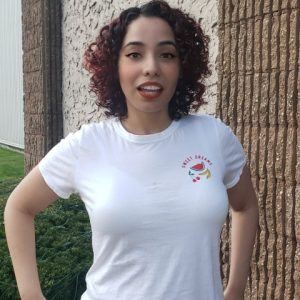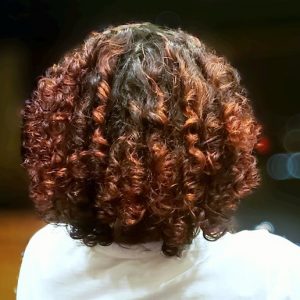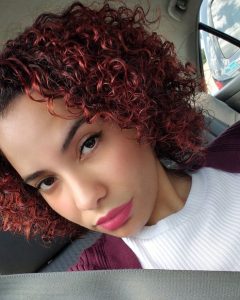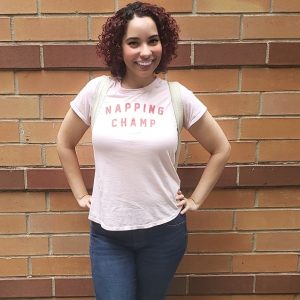 That's right my beautiful Queen, I last seven days without ever having to re-wash my hair. My hair remained defined, shiny, and soft as silk each day. If you don't believe me try the products out yourself! The nourishing mist and creme comes as a combo package and sells for $45 on the Luxju Website. 
Works Cited:
Becker, Tonya McKay. "Is Baobab Oil the New Argan Oil?" NaturallyCurly.com, 16 May 2014, www.naturallycurly.com/curlreading/ingredients/what-is-baobab-oil.
"The Right and Wrong Way to Use Glycerin for Hair." Natural Hair Care | Curly Nikki, Curly Hair Ingredients Curly Ingredients Glycerin Hair Science Hair Tips Heat Styling Humidity Humidity and Natural Hair Styling Question of the Day, 22 Jan. 2015, www.curlynikki.com/2013/08/is-glycerin-good-or-bad-for-curly-hair.html.
Daphne. "ACAI BERRY BENEFITS: The Amazon Superfood for the Hair." Simply Organic Beauty, Simply Organic Beauty, 27 Apr. 2017, www.simplyorganicbeauty.com/acai-hair-benefits/.
Deoudes, Chris. "Hair Growth: The Benefits of Green Tea." Healthfully, 10 Jan. 2019, healthfully.com/288179-the-benefits-of-green-tea-to-hair-growth.html.
WT. "Goji Berries Benefits for Hair Growth." Goji Berries Benefits for Hair Growth, WeightlessTreasure, 16 Mar. 2016, www.weightlesstreasure.com/goji-berries-benefits-for-hair-growth.