My Beautiful #RedCarpetCurlsRoyalty,
The most anticipated day of the curly year is finally here…BLACK FRIDAY!
The cheers around the curly community can be heard around the world, and I am here to help you navigate the countless deals at your disposal this holiday season!
Red Carpet Curls is all about supporting small businesses. Queens support fellow queens, so there's nothing more I love than the unique care and attention to detail small companies give you, along with amazing all-natural products. Below you will find a list of small business Black Friday Deals! I have included a few big brands such as Not Your Mothers Naturals, Shea Moisture, Etc.
Happy Shopping!
Loza Tam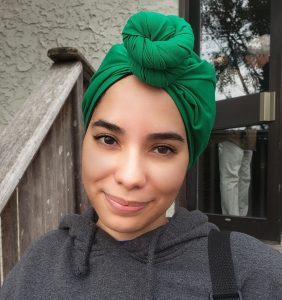 Loza Tam is a small company that sells satin-lined head wraps, turbans, headbands, and headcovers to protect your beautifully textured hair. We normally have our own exclusive discount code during the year which is – Redcarpetcurls
But…
It is Black Friday, which means they have a special discount!
Save 25% off EVERYTHING when you use code: Friday25
Code expires Monday, December 2, 2019, at midnight
Tailored Beauty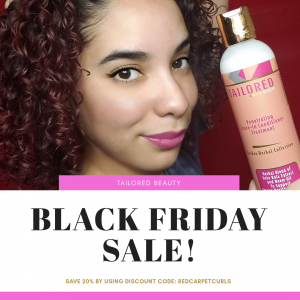 Tailored Beauty is one of my all-time favorite CGM all-natural companies. I've done a review for their Ultimate Collection, by the way, their conditioner and gel are both on my all-time holy grail list. And just a few weeks ago I styled my hair with their newest Golden Herbal Collection on our weekly Facebook Group-Live. So, now is your chance to try BOTH amazing lines and still save money!
Our EXCLUSIVE discount code is only valid for 48 hours, and it's only for members of Red Carpet Curls! Let's be real, who doesn't love to save $$$
Save 20% Today and Black Friday ONLY By using discount code: Redcarpetcurls
Click here to check out my in-depth review on the Ultimate Collection
Click here to check out the FB Live styling using the new Golden Herbal Collection
Hydratherma Naturals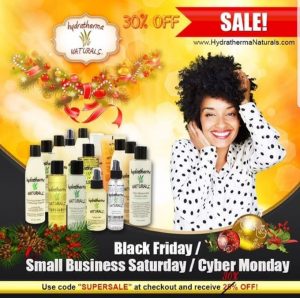 Hydratherma Naturals is an all-natural hair care company created and co-owned by Saleemah Cartwright, a licensed cosmetologist and registered nurse (BSN). Hydratherma Naturals creates products scientifically formulated with natural ingredients to provide hair with the perfect balance of moisture and protein — the key to healthy, thicker, and longer hair. This perfect balance of moisture and protein makes this brand the best choice for all hair types (wavy, curly, and coily).
Save 30% off storewide by using code: SUPERSALE
Click here to read my in-depth review of the CG approved products in the Hydratherma Natural product line.
Inahsi Naturals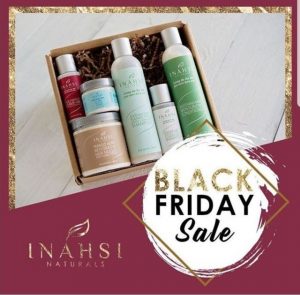 Inahsi Naturals was one of the first all-natural brands I ever saved up to try and I can say almost three years later they have never once disappointed. Their co-wash and deep conditioners are two products I must ALWAYS stock up, and that clarifying shampoo? A hidden Gem!
Inahsi is just one of those brands you will return to time and time again.
Make sure to sign up for their newsletter, because on black friday they will email a code to all their subscribers that will give you access to their biggest Black Friday savings yet!
Click here to read my in-depth review on Inahsi Naturals
Dollar Curl Club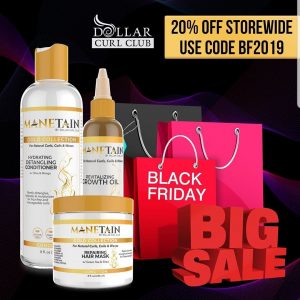 Dollar Curl Club is an all-natural hair care brand for naturally textured (wavy, curly, coily, kinky) hair. Their goal is to provide you with quality products with all-natural ingredients for low prices! Dollar Curl Club's mission is, and will always be, to make top quality hair care affordable for everyone. Built on the premise of disrupting the traditional way of doing business in the hair care industry, Dollar Curl Club hopes to become the "go-to" brand you've been looking for; a brand that provides an affordable, fun and simple shopping experience for all.
Save 20% off storewide by using discount code: BF2019
Click here to read my in-depth review of the Dollar Curl Club product line
Zazzy Bandz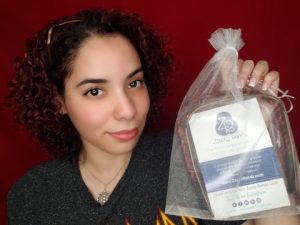 Zazzy Bandz are square-shaped headbands that allows every curly queen and king to keep the volume of their naturally textured hair while keeping the hair out of your face! It also never interferes with glasses!
For Black Friday, they are offering deals on three classic sets. Each set contains three different Zazzy Bandz available in the original fit or the slim for us fine-haired ladies:
Copper + Gold + Silver = $19.95
Plaid + Sparkles + Black = $29.95
Black + Brown + Amber = $19.95
Click here to read my in-depth review on Zazzy Bandz
Ulta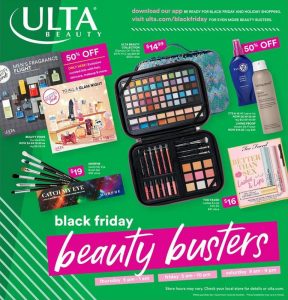 Ulta is one of the go-to beauty store chains when shopping for CGM products, it's right up there with Sally's Beauty
BOGO sale! Buy one get one free Not Your Mothers Naturals Products.
40% off AG products (for reference the AG Recoil Curl Activator is CGM approved)
$2.50 off all OGX products!
Sally Beauty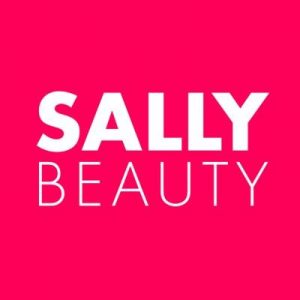 Pre-Black Friday Sales:
BOGO – buy one get one free- Shea Moisture
Click here to check out our CGM Sally Beauty Shopping List
Walgreens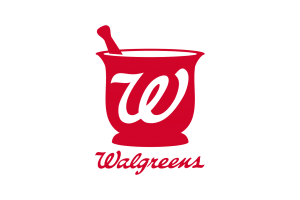 BOGO sale- buy one get one free- shea moisture- with card

Conair Hair Appliances $9.99 with card
Click here to check out our CGM Walgreens Shopping List
CurlMix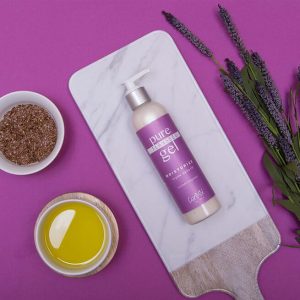 Curl Mix is another interesting brand. Get the Best Wash + Go Ever with our 4-Step System. It helps curly women like you achieve a Wash + Go without toxic ingredients, giving you moisturized, defined, frizz-free curls. There's nothing like us out there. Get your 'CurlMix Wash + Go' today.
BOGO if you do the new user login you can apply 30% off coupon
Ecoslay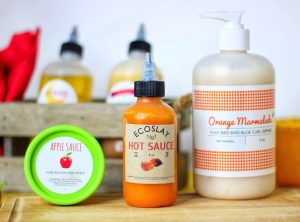 Ecoslay was formed in 2015, yet each product is still handmade in Adria's kitchen! They also ship out each order from her home – no warehouses here! This care and attention knits them closely to each product, shipment, and each customer. Yes, in this "Amazon Prime" era, it might seem unusual to wait 2 weeks for your products to arrive, but you'll be glad you did! 🙂
40% off storewide from 12 am to 2am EST
30 % off storewide after 2 am EST
U.S. orders over $40 get free shipping using code: SHIPFREE
Jessicurl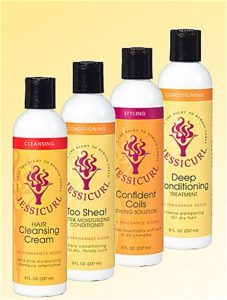 At Jessicurl, you are encouraged to love your curly hair in its natural state, stop straightening it, and realize that You Have the Right To Remain Curly!
40% off all 8-ounce products between 11/28/19 – 12/1/19
Use discount code: THANKS
TreLuxe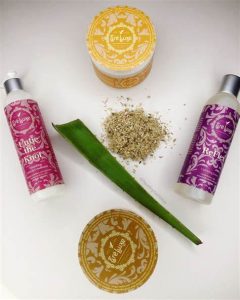 TreLuxe is formulated with all-natural, plant-based ingredient blends that provide functional benefits including curl definition, moisture, and strand strengthening for textured hair.
25% off bundle sets use discount code: TGCURLS19
Thermal Haircare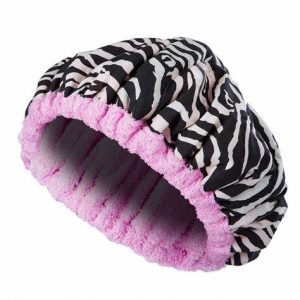 The Thermal Haircare Hot Head is a unique microwavable deep conditioning heat cap created by a professional hairstylist. It offers an easy and stylish way to achieve the results of a salon-quality conditioning treatment at home.
25% off storewide – use discount code: BF2019
Free shipping over $50
Noughty Haircare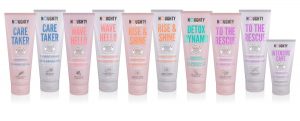 The Noughty haircare range is packed full of goodness and contains no parabens, sulfates, petrochemicals or silicones.
40 % off Black Friday Sale Valid 11/25/19 – 12/02/19
Look Fantastic

Look Fantastic is a large website to help discover your favorite beauty brands, with a huge range of luxury skincare, haircare, and beauty.
Save 25% storewide by using code: BLACKOUT25
Save 40% on select Shea Moisture
Briogeo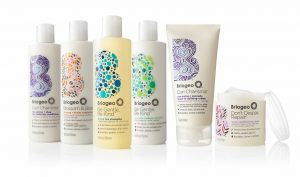 Briogeo is 6-free hair care; meaning our formulas are free of harsh sulfates (SLS/SLES), silicones, parabens, phthalates, DEA and synthetic color. All products are 90 to 100 percent naturally derived. Briogeo formulas are cruelty-free, gluten-free and mostly vegan.
20% off sitewide by using discount code: Holiday
Rizo Curls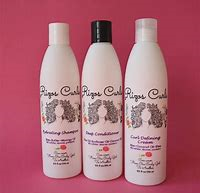 Rizo Curls is a Latina-owned hair care product company founded by Julissa Prado. This brand is all about embracing & celebrating the beauty of curls, kinks & waves everywhere. For defined, healthy, voluminous curls. Natural ingredients. (The final defining cream is not considered CGM because it contains beeswax which must be clarified out of your hair).
40% off the 4 pack starter bundle
Curl Smith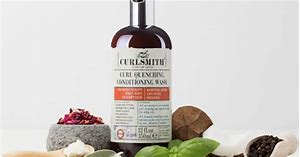 Curl Smith is the first gourmet haircare brand specifically created for curls. Inspired by generations of homemade hair remedies.
Save 25% when you spend $60
Save 30% when you spend $90
Save 35% when you spend $120
Save 40% on full line bundles
Moptop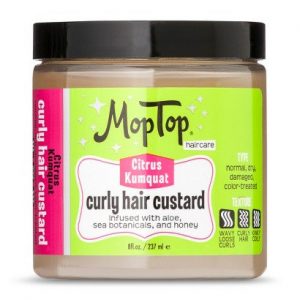 MopTop is a line of natural, junk-free products that will make your hair turn heads, for all the best reasons.
25% off storewide till Cyber Monday
Use discount code: CYBER25
Bemycurl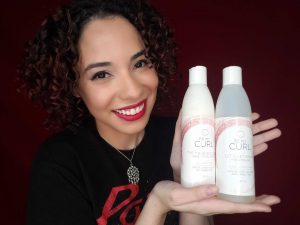 Bemycurl is an all-natural three-step system for perfectly defined and shiny curls. The creator of the line, Joseph Boro, is my personal hairstylist! I had the privilege of testing each product before it ever even hit the market! As well as give my feedback to create the perfection that is now available to you!
30% off all products
Use discount code: BlackFriday
Click here to check out my in-depth review on Bemycurl, along with a video tutorial on how I like to use the products!
Shiny Leaf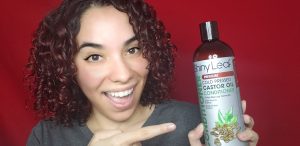 Shiny Leaf creates and provides premium skincare, haircare, and bath & body products. Our commitment to using the freshest, natural, and high-quality ingredients guarantees excellence in every product. Look Good, Love Yourself. Check out the Castor Oil shampoo and conditioner is my favorite!
25% off sitewide!
Use discount code: Blackisback2019
Scrunch It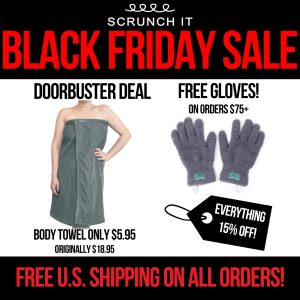 Scrunch It is the only absorbent hair cap made specifically for curly hair. 100% microfiber absorbent hair cap. Curly hair accessories, curly hair fluffer, wide-tooth comb, curly hair apparel.
15% off storewide!
Body Towel $5.95
Free Gloves on orders $75+